Kroger's Yael Cosset Shares Top Goal Behind Grocer's Latest Partnerships
Get great content like this right in your inbox.
Subscribe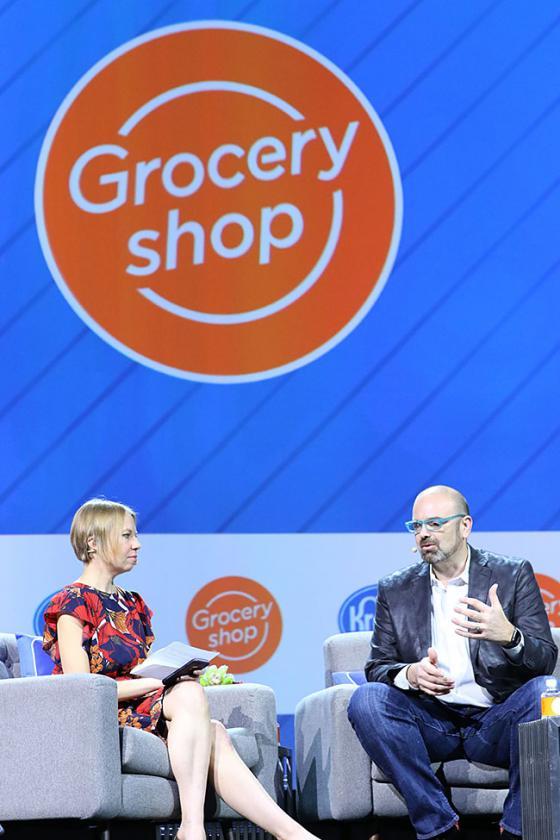 While it has been positioning itself as "America's grocer" over the past year, the Kroger Co. could arguably just as easily be dubbed "America's grocery partner" due to the number of partnerships and acquisitions it has developed during the period. And according to its chief digital officer, the recently inked deals with Nuro, Home Chef, Ocado and Alibaba have an important goal: to help the grocer become more available, accessible and relevant to its customers.
"As we set out to redefine the customer experience, we've been very aggressive, but diligent and decisive," Yael Cosset, Kroger's chief digital officer, said in a presentation on Oct. 28 at Groceryshop in Las Vegas. "What that means is constantly looking for potential partners to help us accelerate that transformation."
Each one of these partnerships or acquisitions is in one of three stages at the moment: learning, implementation or scaling. For instance, the Cincinnati-based grocer is still learning from Alibaba and its agreement to bring its private labels to China through the ecommerce company: The two companies plan to test how the brands perform Nov. 11, China's Black Friday equivalent.
Read more about Kroger's prowess with partnerships from Progressive Grocer sister brand Shopper Marketing.
The Kroger Co. operates a seamless digital shopping experience and 2,800 retail food stores under a variety of banner names nationwide. The company is No. 2 on PG's 2018 Super 50 list of the top grocers in the United States.