07/09/2019
Independent Grocers Navigate Crowded San Diego Market
More Local Specialties: Tri-Tip & Poké
Another local specialty is the tri-tip, a triangular cut of beef from the bottom sirloin subprimal cut. Both Gelson's and Cardiff Seaside Market offer versions of the popular item.
At Cardiff Seaside Market, the Burgundy Pepper Tri-Tip has become known as "Cardiff Crack," and is shipped nationwide. The USDA Choice tri-tip, trimmed, marinated and infused with a one-of-a-kind burgundy pepper marinade, is one of the store's best sellers.
"The tri-tip is featured at Petco Park, all over the place; we ship it all over the country," says John Najjar, co-owner of the Cardiff-by-the-Sea, Calif.-based grocer. "People within a 100-mile radius know our product, and we ship it everywhere."
Poké is also extremely popular. Both Cardiff Seaside Market and Gelson's feature poké bars. For Gelson's Carlsbad location, the poké station has grown exponentially in the past few years: It was originally four sections, but has grown to 12 sections, with two kinds of rice.
"If you like poké at all, it's amazing," says John Bagan, CMO at Encino, Calif.-based Gelson's. "Poké's just been the gift that keeps on giving."
"The U.S. has five major craft-brewing regions," notes John Bagan, CMO for Encino, Calif.-based Gelson's, which operates three stores in the San Diego area and 23 more in the greater Los Angeles area. "San Diego, by itself, is one of them. So we carry a lot of local brews and feature them in the bar."
Gelson's regularly features Tap Takeovers with local breweries, in which the local brewer commandeers the bar. Customers buy $35 tickets to sample the brewer's selections, paired with items from the store's prepared food department.
"We'll take some of our steaks that we sell in our butcher shop, we'll cook them up, and we'll serve them as part of the event," says Carlsbad Assistant Store Director Ted Franklin. "It gives you the ability to try the local beers, but also try our food and product that we sell here."
The stores also have a similar program with local wineries selling $50 tickets for a pairing session. "We've sold out every event" of this kind, adds Franklin.
Barons Market, which operates seven stores in the region, with two more opening this year, also does a brisk business in craft beer.
"Our craft beer section is massive because San Diego is a craft beer town," notes Rachel Shemirani, VP of marketing for Poway, Calif.-based Barons Market. "We carry mostly local craft beers, which was the inspiration for our Back Room Pairings."
Several times a year, the stores host charity events with local craft breweries in the back room of the store or on the loading dock, in which customers purchase tickets to try the local breweries' products, along with Barons' food options. All proceeds go to support a select charity, and all stores host a given event at the same time.
Image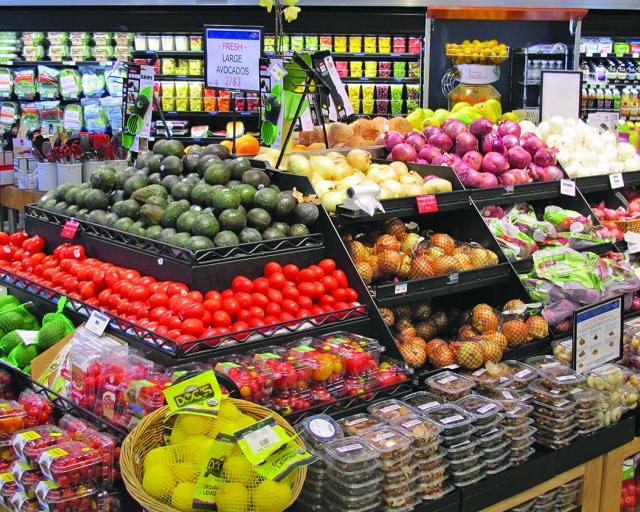 The store makes a name for itself through its perishable departments, with a menu of 650 prepared foods — orders can be placed online or texted to the store — that rotate in accordance with the availability of local produce.
"The big deal here is local fruit," Najjar says. "Local strawberries are grown within a 5-mile radius of my store. They don't travel well, but they pick them today, and the strawberries are in my store the same day or the next. We're known for our fresh food and connecting with the community." 
Gelson's Market
Gelson's Carlsbad location is unique in that it's significantly bigger than the grocer's typical markets, at about 38,500 square feet —10,000 square feet larger than average. However, this space has allowed the location to put in a 900-square-foot bar that seats 27, a separate seating area for the prepared food department — alcohol can't be served outside of the bar — and a produce butcher who has a dedicated space within the produce department to cut fruit in view of customers. 
Image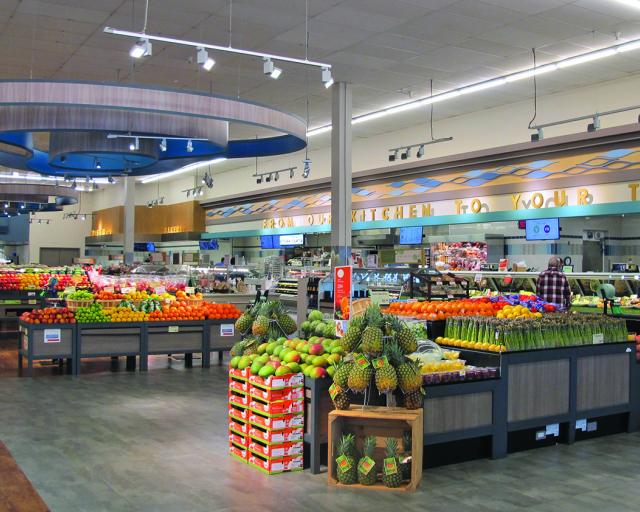 The Carlsbad location sets itself apart through product quality, customer service and cleanliness of the store, Bagan notes. Again, due to its location in Southern California, produce is of the highest quality, with the store maintaining relationships with local farmers for years.
Local is also a big emphasis for the store, with every department featuring at least two local items, which are called out on the shelf tags. Further, Carlsbad water is extremely popular, and the store is a good source for consumers. "The San Diego stores have more local assortment than the rest of the chain," Bagan notes. "It's hyper-local down here."
Echoing Cardiff Seaside Market's Najjar, Franklin adds that for much of California, "local" means the state, while in San Diego, it means San Diego.
"We really try to be more than a grocery store," Bagan says. "What we say is, if you really value product quality, customer service, the experience, then we want to be at the center of your food life. Whether it's great greens you take home to make a meal at home, or picking up something prepared to take to a party, or dining in with our Sip and Shop, whatever it is, we want Gelson's to be the first place you think of when you think of food."
Image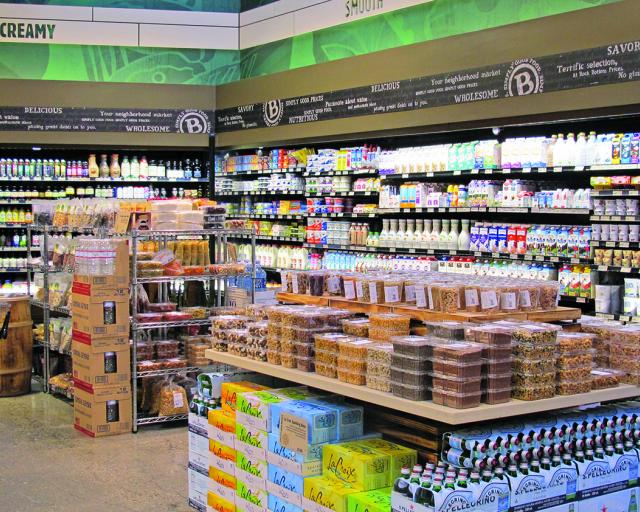 "It's constantly having the balance and making our product selection really fresh and interesting, but keeping that selection very limited, intentionally limited," Shemirani explains. 
For the North Park store, which is in a trendy neighborhood, the product selection becomes even more important.
"While we're not going to follow every trend, we're going to follow the trends that make sense for us and make sure the pricing is there, make sure the quality is there," Shemirani says. For example, gluten-free isn't such a big deal anymore, but sugar-free is, as is high protein for those following a Keto diet.