Outstanding Single Store: Cardiff Seaside Market, Cardiff, Calif.
Get great content like this right in your inbox.
Subscribe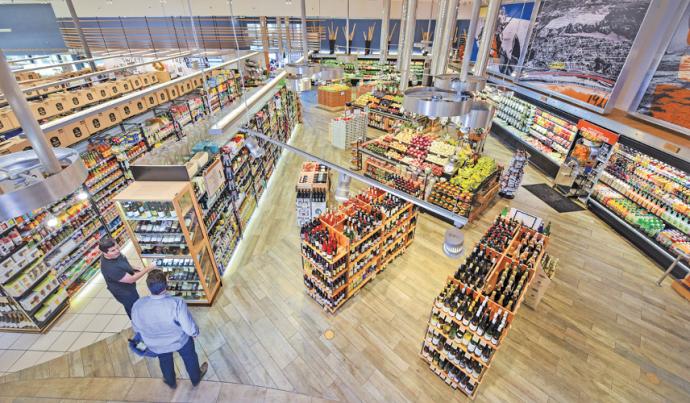 Expansion doesn't always mean a second location. Instead, Cardiff Seaside Market owners John and Pete Najjar decided to remodel and expand the location they had, growing it from 13,000 square feet to 18,500 square feet. (The market does operate a small store inside PetCo Park, San Diego's major-league baseball stadium.)
"We decided long ago not to expand to a second location," says John Najjar. "That was our big deal. We live and work in the neighborhood — I live a block and half away — and we just wanted to be the best community market anywhere. We don't consider ourselves upscale, which everybody says we are … We consider ourselves good and better than anybody."
In addition to supporting the community through several civic opportunities, the store offers a variety of unique items that can only be found at Seaside Market. One such item is the Burgundy Pepper Tri-tip that's sold nationwide through ecommerce. It has become known as "Cardiff Crack" and is extremely popular — it even has its own Wikipedia page. The tri-tip is made from Stone Porter bone-in pork chops marinated in either the exclusive Burgundy Pepper or Spicy Chipotle Marinade, both of which are also bottled and sold separately.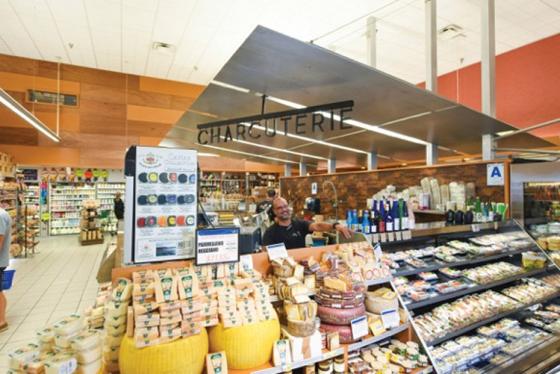 The department managers are given a lot of leeway to make decisions on what the store should carry, and without a corporate buyer to give approval, they can make decisions quickly, notes Tim Muleady, store director. Even in the winter, the store is able to offer locally grown strawberries.
"We know the growers," Muleady adds. "We're able to secure these types of items, so that really is what separates us."
That decision-making ability enables department managers to bring in the products that customers request.
"We can go right out and produce that product," Muleady explains. "We're listening to our customers, and we're really able to change on a dime, so to speak."
The Najjars also work to eliminate any fear of failure.
"Managers are encouraged to try, and we are going to make mistakes, or we are going to miss on opportunities that we thought would be successful," Muleady says. "But going through that, every so often, we will also hit home runs. That's what it's really about."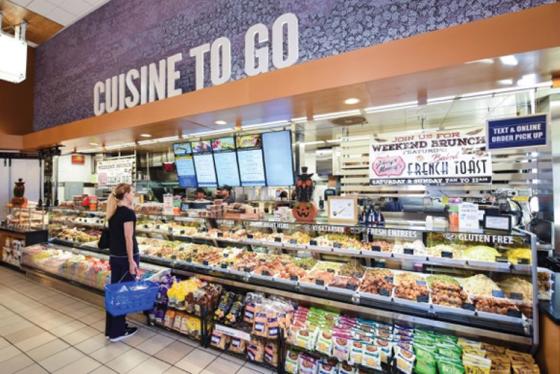 Creating a pleasant shopping experience for the customer also is a key element in Seaside Market's success. The philosophy is that the store should look as good at 9 p.m. as it does when it opens at 7 a.m. Displays are always kept full and fresh with the highest-quality product.
"The owners are committed to that philosophy and provide the tools to the departments, but at the same time, the department managers are encouraged to come up with new ideas," Muleady says.
Perishables are really what sets the store apart, though. The produce department focuses on locally sourced items. In addition to the strawberries, the store recently had local persimmons and Meyer lemons. The full-service meat department allows customers to interact directly with the staff to select the exact cut of meat they want, which can be cut down if needed.
Seaside Market also is well known for its gourmet cheese department, as well as the prepared food or cuisine department, where everything is made fresh in-store.
"We have a grill where they can order food to go, from breakfast all the way through to sandwiches and burritos," Muleady notes. "We're a destination for people. Obviously, we have everything a full-service grocery store would have, but we are definitely a destination for those looking for quality produce, local, and gourmet cheese. My vision is just to improve us day to day, that every customer comes in and finds the item they are looking for, are happy with the quality they can get, and so the next time they have to go grocery shopping, Seaside Market is the first thing that pops into their head."