SPONSORED CONTENT
Grass-Fed Beef never gets lost in translation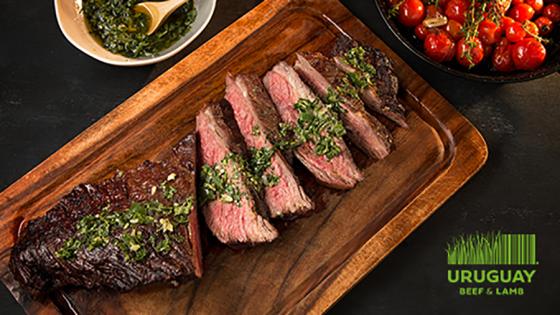 More and more, today's consumers are turning to grass-fed beef to find meat that aligns with their desires for a healthy, environmentally friendly lifestyle. Uruguayan grass-fed beef will exceed your shoppers' expectations while also driving revenue at your meat case.
Produced from cattle that are exclusively pasture-raised their entire life.
Shoppers get the high-quality grass-fed beef that they desire from a country dedicated to producing responsibly raised beef. Differentiate your product offering and drive shopper loyalty by sharing the authentic story of Uruguayan grass-fed beef with your customers.
Uruguayan beef is:
Grass-fed from pasture-raised cattle

Free from antibiotics and added hormones

Produced from Angus and Hereford cattle for superior meat quality

Fully traceable

Available with Organic and Source Verified USDA Certifications
With more than 20 packing plants approved for export to the U.S., you're guaranteed a consistent supply of premium grass-fed beef that will satisfy your shoppers and keep them coming back for more.
Connect with us at UruguayanMeats.us