08/28/2017
Gelson's to Sell Chef'd Meal Kits in Stores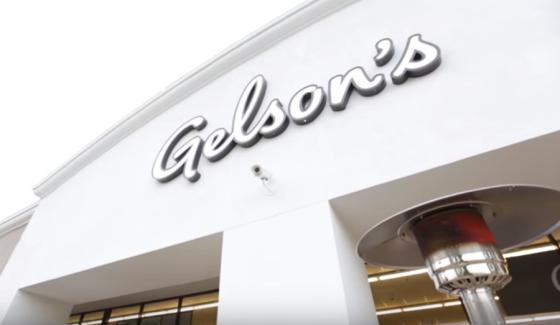 Southern California grocer Gelson's Markets has partnered with meal kit company Chef'd to expand distribution of its kits into brick-and-mortar retail.
The retailer will offer kits from the El Segundo, Calif.-based service at its Valley Village/North Hollywood store on Laurel Canyon Boulevard in Los Angeles, with plans to expand into other locations across the retailer's Southern California store portfolio. The meal kits' debut in supermarkets marks a first step in extending its footprint beyond ecommerce in an effort to meet Chef'd patrons where they shop.
Chef'd meal kits will retail in a dedicated cooler end cap in the produce department, and comprise 12 easy-to-prepare recipes, including Maple Glazed Pork Chops, Indian Beef Short Rib Tacos and Cajun Chicken Pasta, each retailing for $24.99. Each kit will include all of the ingredients necessary to make dinner for two, including premium proteins, farm-fresh produce and crisp herbs, all additive- and preservative-free, and never frozen.
"This is a brand-resonant partnership for Gelson's, which has always strived to offer only the very best, freshest produce and quality meats to our customers for more than 65 years," said Gelson's president and CEO Rob McDougall.
Chef'd offers consumers the opportunity to choose and reorder from 1,000-plus ready-to-cook meals at any time without subscriptions or membership fees. It partners with notable chefs, culinary personalities and trusted brands such as Fabio Viviani, Robert Irvine, The New York Times Cooking, Atkins and the James Beard Foundation to offer solutions for breakfast, lunch, dinner and dessert.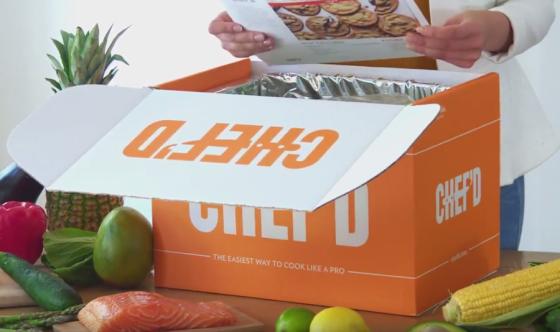 Competition Heats Up
The move comes at a time when the market is saturated with meal-kit services. Blue Apron appears to dominate the segment, while Chef'd falls lower on the list of favored meal-kit brands: Recent research from Fayetteville, Ark.-based Field Agent shows that 64 percent of meal-kit users have purchased and prepared Blue Apron kits and 46 percent bought and used Hello Fresh kits, while Chef'd fell in eighth place with just 4 percent. Meanwhile, the research also reveals that of people who haven't tried meal kits, 46 percent would go for Blue Apron's products, while only 1 percent said the same for Chef'd.
Additionally, Amazon.com is getting more serious about meal kits, and could easily sell its own kits in Whole Foods' stores, which it owns as of today. Moreover, many brick-and-mortar grocers have also entered the meal-kit business: In May, for instance, Cincinnati-based Kroger introduced its Prep+Pared line of 20-minute meals for two, while Lakeland, Fla.-based Publix launched Aprons Meal Kits, which feed two to four people each.
These grocers' moves correspond with Field Agent's research, which shows that, when given the option, kit users and nonusers alike may drop mail-order services in favor of their local grocers: Some 78 percent of consumers want, to some extent, grocery stores to develop meal kits they could purchase in stores. Chef'd's distribution agreement with Gelson's appears necessary not just for the grocer to grow its fresh-focused image, but also for the service to stay alive.
Encino, Calif.-based Gelson's operates 25 full-service specialty grocery stores in Southern California.