Fresh Categories Drive Almost 50% of Dollar Growth: Nielsen
Get great content like this right in your inbox.
Subscribe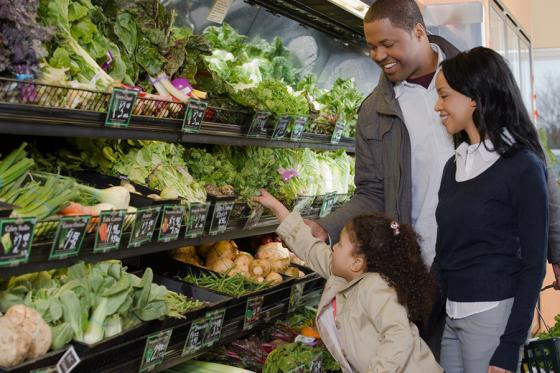 Nielsen's latest "Total Consumer Report" has found that fresh categories are driving nearly 49 percent of all dollar growth across fast-moving consumer goods (FMCG), with fresh and perishable foods generating more than $177 billion in sales.
Although fresh categories are performing well in brick-and-mortar locations, the sector still has some room for improvement, according to the June 2018 report. Some findings include:
Ecommerce is still maturing within food and beverage, but fresh perishables are an opportunity in stores today




A year after the merging of Amazon and Whole Foods, ecommerce within grocery continues to grow, but is still maturing. In the past year, online food and beverage sales represented 13 percent of the overall dollar volume seen online. While ecommerce will be a bright opportunity for the future, marketers looking for growth opportunities today shouldn't be blind to the opportunities living in the perimeter of the store. Fresh and perishable foods generated sales nearly 14 times as high as all online food and beverage sales this year.

On-the-go fresh produce fails to keep pace with clean snacking 




Although Americans would rank eating more fruits and vegetables as the top factor for healthy eating, they're not flocking to on-the-go fresh produce offerings as much as they are to other snack options. On-the-go fresh produce — pre-cut produce that has been portioned intentionally for snacking purposes — declined by nearly 2 percent in dollars and 6 percent in unit volume over the past year. On the flip side, salty snacks are proof that consumers are seeking indulgence in their snacking purchases, too, as sales grew nearly $1 billion year over year. However, indulgences can still be seen as "clean" to health-conscious consumers. In fact, clean-label products represented more than one-third (35 percent) of salty snack dollars in the past year. Retailers and manufacturers that can demonstrate transparency through their labeling can capitalize on the wave of consumer interest regarding "responsible" snacking. Consumers do have a sweet tooth, but the best way to leverage it is through the sweet spot of appealing to the smart snackers of today.

In the battle of the burgers, frozen is still winning, but fresh is catching up; meanwhile, alternative protein growth remains strong
Frozen patties are still the norm in the burger category, as frozen meat-based burgers have seen 2 percent dollar growth from last year. Looking at growth rates across the store, however, this dynamic may be shifting. Fresh meat burger patties (up 8 percent) and prepared burgers from the deli section (up 15 percent) are both growing and asserting their importance to the future of the category. For marketers within the burger category, growth opportunities are prominent within the alternative-protein sector, and this could be a new area of focus to reinvigorate the frozen burger space. Within the past year, sales of alternative-protein burgers have experienced dollar sales growth of nearly 21 percent. That said, alternative-protein burgers represent just 6 percent of the overall burger category. Despite this, frozen alternative-protein burgers grew 17 percent year over year, which highlights an area for potential expansion.
The data for this latest Total Consumer Report leveraged Nielsen's new Total Food View, which for the first time, gives companies visibility into in-store competition and opportunities inclusive of UPC and fresh random-weight products beyond the bounds of a specific category or aisle. Total Food View's inclusive data allow companies to unlock and analyze the true potential across bakery, deli, produce, seafood and meat departments  to better understand the full dynamics of sales trends and the ripple effects that occur among products or brands across the store. Nielsen's Total Food View is integrated into Nielsen's Answers on Demand platform for fast delivery, enabling users to act on market conditions with speed and data-driven accuracy.