Food Lion Reopens N.C. Distribution Center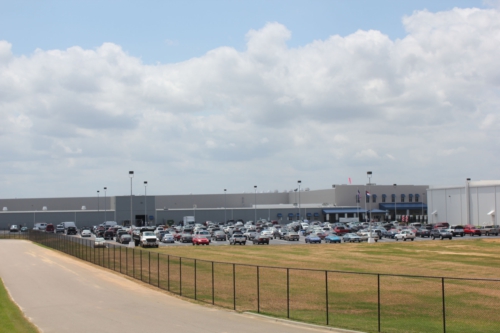 Delhaize America and Food Lion have reopened a distribution center in Dunn, N.C., that sustained severe damage in an April 2011 tornado. The company has spent the intervening time repairing and expanding the facility, which originally opened in 1988.
"The reopening of this facility is extremely important to our company's distribution and transportation network, and its support of Food Lion stores in North Carolina," noted Mark Doiron, chief supply officer for Salisbury, N.C.-based Delhaize America, which operates more than 1,600 stores in 16 eastern states under the Bottom Dollar Food, Food Lion, Harveys, Hannaford Supermarkets, Reid's and Sweetbay banners, employing around 107,000 full-time and part-time associates.
Servicing 270 Food Lion stores in North Carolina, the Dunn facility now includes a refrigerated and frozen section with an additional 54,000 square feet providing further storage for more than 4,000 dairy, meat and frozen food products. On average, the DC ships more than 1.4 million cases of products each week and houses 12,800 items. The facility employs more than 700 associates and measures about 1.3 million square feet.
Food Lion operates more than 1,100 supermarkets and employs about 57,000 associates in 10 Southeastern and Mid-Atlantic states. Delhaize America is the U.S. division of Brussels-based Delhaize Group.