FDA Marks 40 Years of National Nutrition Month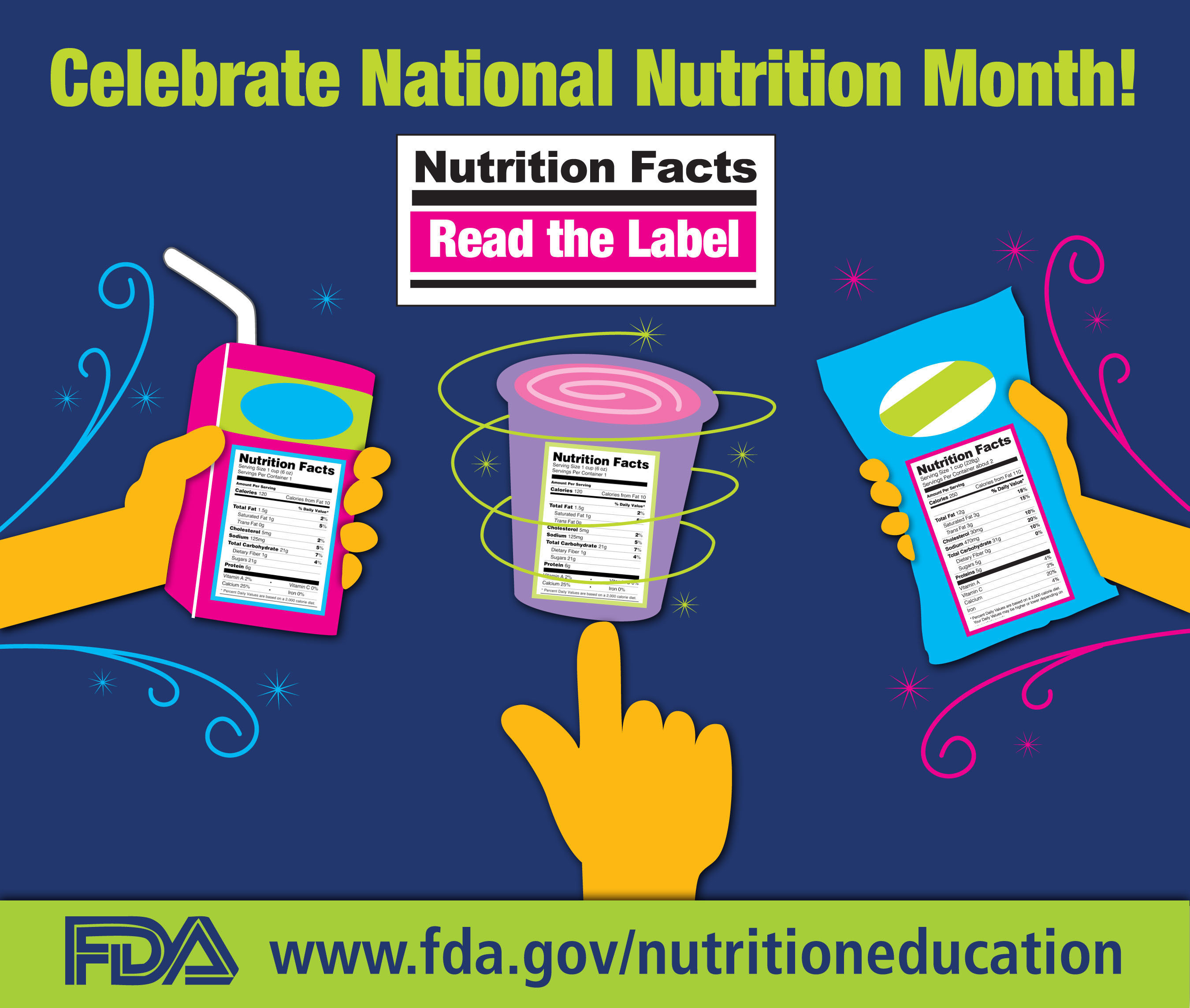 In honor of the 40th anniversary of National Nutrition Month, the U.S. Food and Drug Administration (FDA) is reminding consumers to rely on the Nutrition Facts Label when they're deciding which foods to buy.
Now in its 20th year, the label lets shoppers know exactly what they're eating and helps them make choices that can improve their long-term health, according to the government agency.
Under its "Read the Label" initiative, the FDA offers the following tips for those who haven't previously consulted the resource:
Check the Serving Size -- All of the nutrition information listed on the Nutrition Facts Label is based on a single serving of that food, although it's common for one package of a food to contain more than one serving.
Consider the Calories -- As a general rule, 400 or more calories per serving for a single food is high and 100 calories is moderate. If a package contains two (or more) servings and you eat the entire package, you are consuming two (or more) times the number of calories and nutrients listed on the label.
Choose Nutrients Wisely --You can also monitor your intake of specific nutrients by using the Percent Daily Value (%DV). This is especially helpful for such ingredients as sodium, saturated fat and cholesterol, which can increase your risk of developing high blood pressure and heart disease. Five %DV or less of a nutrient means the food is low in that nutrient, and 20%DV or more means it's high.