Despite Hurricanes, Dollar General's Q3 Net Sales Rise
Get great content like this right in your inbox.
Subscribe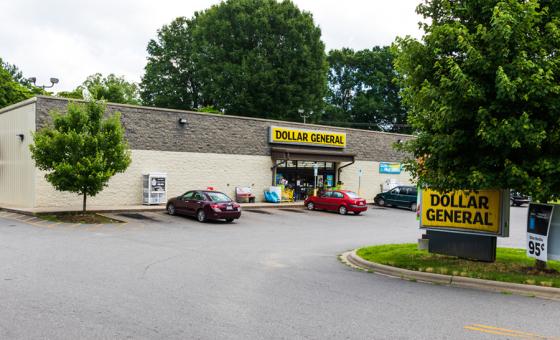 Although its 13-week fiscal year 2018 third quarter was beset by bad weather, Dollar General Corp. reported an increase in net sales during the period, which ended Nov. 2. The company also revealed plans to further expand its food offering,
During the dollar store operator's earnings call, Todd Vasos, CEO of Goodlettsville, Tenn.-based Dollar General. said that it hoped to provide fresh produce in traditional food deserts in both rural and urban areas. According to Vasos, the company currently carries produce in about 425 of its stores, including 107 in the Dollar General Traditional Plus format, which features more cooler space, and plans to add fresh fruits and vegetables to around 200 renovated locations.
Also during the call, Vasos lauded Dollar General's cooler expansion across the chain, with more than 20,000 cooler doors installed chain-wide by the end of Q3, and more to come in fiscal 2019. He went on to note Dollar General's success with better-for-you foods, which are now carried at about 2,700 stores, including the retailer's own Good & Smart brand, with rollouts to additional stores on tap for next year.
Vasos added that the company had focused throughout fiscal 2018 on promoting its "portfolio of value-priced, high-quality private brands," including a relaunch of its core HBC product lines.
The retailer reported a net sales increase of 8.7 percent to $6.4 billion, compared with $5.9 billion in the year-ago period. Meanwhile, same-store sales grew 2.8 percent.
"During the third quarter, we delivered strong operating performance and financial results," noted Vasos. "I am particularly proud of our team's dedication to our mission of Serving Others, which was on display this quarter as employees across our organization rallied to help our communities in need during the aftermath of two devastating hurricanes. Despite the challenges created by these weather events in the quarter, we achieved strong top-line growth and remained focused on expense control. Both consumables and nonconsumables categories drove our financial performance this quarter, and we achieved our highest two-year same-store-sales stack in 11 quarters."
The company's net sales increase was positively affected by sales contributions from new stores and growth in same-store sales, but modestly offset by the impact of store closures. The same-store sales rise was attributable to an increase in average transaction amount and positive results in the consumables, seasonal and home categories, but partly offset by sales declines in the apparel category. Dollar General's customer traffic was essentially flat.
For its fiscal 2018, the company now expects net sales growth to be about 9 percent, compared with the previous range of 9 percent to 9.3 percent, and anticipates its same-store sales growth to be in the middle of the previous range of mid-to-high 2 percent.
For fiscal year 2019, Dollar General revealed plans to open 975 new stores, remodel 1,000 mature stores and relocate 100 stores.
"We are proud of the team's ability to support approximately 2,075 real estate projects in total," Vasos asserted during the earnings call. 

"We remain very excited about our future real estate growth opportunities," he said. "We believe our ongoing investment in high-return real estate projects, along with our strategic initiatives, will not only continue to drive long-term shareholder value, but will also allow us to further enhance our ability to serve our communities and our customers."