09/13/2018
Hurricane Florence: How Top Grocers are Helping Residents Prepare
Hurricane Florence, which has begun to hit North Carolina's coast as of early this morning. At 400 miles in diameter, the category 2 hurricane is expected to affect up to 5.25 million people, according to Entrepreneur.com, and projected to create up to $60 billion in damages, AccuWeather's Joel Myers reported.
And while the storm has weakened over the past 24 hours, it's still bearing 105-miles-per-hour winds, NPR said. And residents even far inland in the Carolinas and Mid-Atlantic states are facing the very real threat of flooding from the hurricane's rains and storm surge.
During such dire times, affected Americans rely on their local grocers to supply the wares necessary to keep themselves and their loved ones safe and healthy as they take shelter. Grocers currently helping residents prepare include, but aren't limited to: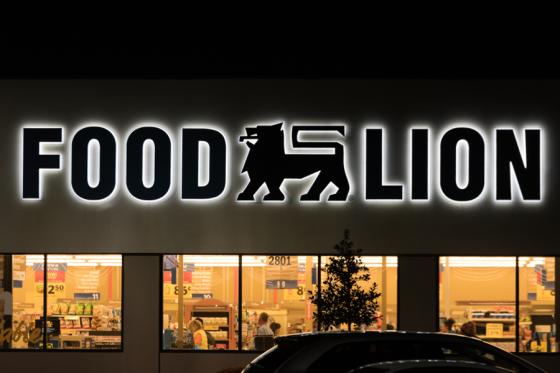 Food Lion
In preparation for Florence, Food Lion is providing additional shipments of water, food, batteries and other items to help stores ensure product availability for shoppers, as well as prepare stores to minimize any impact from the hurricane, said Matthew Harakal, manager of media and community relations at Food Lion.
"Our focus is on making sure we have products on the shelves for our customers, taking precautions to protect our associates and stores from the storm, and working to mobilize our associates to support any potential recovery efforts after the storm," he told Progressive Grocer.
The Salisbury, N.C.-based grocer plans to continue with its disaster planning leading up to Florence's arrival and support the communities it serves after the storm comes through. The company has been in contact with the Red Cross since the storm gathered strength last week and remains in constant contact with its food bank partners across its network to support their efforts however it can.
"Just a few minutes ago, we delivered three truckloads full of water and food items to support the Red Cross and evacuees in their shelters," Harakal stated. "We will continue to remain in contact with them throughout the storm and support their needs and our customers' needs as best we can."

---

 
Kroger
Three of Kroger's divisions operate stores along the coast and potentially in Florence's path: Harris Teeter, Kroger Atlanta and Kroger Mid-Atlantic. According to Tim McGurk, regional director, corporate affairs with the Cincinnati-based grocery giant, the retailer has made every effort to keep stores and fuel centers open and stocked with basic essentials for customers' storm preparation efforts.
"Our division leaders are connected with their appropriate government agencies, the National Guard, the Red Cross, their local food banks and local shelters," he told Progressive Grocer. "Truckloads of water, ice, food and cleaning supplies will be assembled and at the ready to assist our communities with recovery following the storm."
Depending on the severity of the storm and flooding, Kroger may activate its foundation and fundraising in stores to provide significant financial support for the Red Cross, McGurk said. Kroger's Helping Hands grants will also be made available to the three divisions' own associates in the event that their homes are damaged.
"Our purpose at Kroger is to feed the human spirit," he said. "That certainly comes to life during these difficult times."
Cincinnati-based Kroger operates nearly 2,800 stores under a variety of banner names across the United States. It ranks No. 2 on Progressive Grocer's Super 50 list of the top grocers in the United States.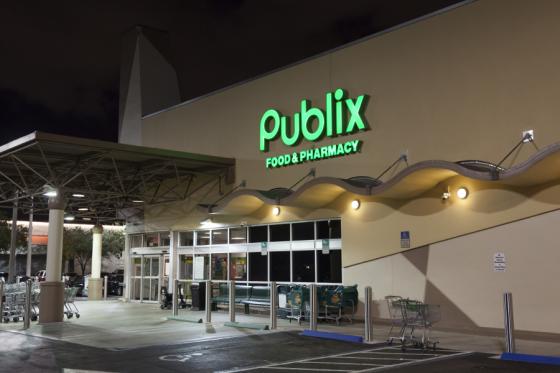 Publix
Among its efforts to help those in need to prepare for the hurricane, Publix is helping residents plan via its website.
"Let's face it: Storms can be scary. But Publix is here for you," the retailer assured. "We're committed to helping you eliminate as many "what ifs" as possible by providing you with the resources to understand and plan for any storm that may come your way. What supplies do you need? How much food should you stock? How early should you start preparing? Publix has you covered. This storm season, we're weathering together."
The Lakeland, Fla.-headquartered grocer is recommending shoppers gather as many supplies and nonperishable foods to last for an extended period of time, and helping make sure they do so by offering printable checklists, providing directions to the nearest store through its "Find Your Store" page, and linking to its page for ordering prescription refills.
Operating 1,191 stores and nine distribution centers in seven southeastern states, employee-owned Publix Super Markets is No. 5 on Progressive Grocer's 2018 Super 50 list of the top grocers in the United States.
---
Southeastern Grocers
Currently, Jacksonville, Fla.-based Southeastern Grocers is experiencing a higher demand for hurricane preparedness essentials, said Joe Caldwell, senior manager of corporate communications and sports partnerships. Staple items such as bottled water, batteries, non-perishable goods – like canned or boxed foods – cleaning supplies, and both paper and plastic products are selling briskly.
"We're currently monitoring the storm track and working with our distribution centers to ensure our stores have hurricane essentials to serve our customers," he told Progressive Grocer. "At Southeastern Grocers, our associates, customers and communities we serve can always count on us to provide for them in their time of need."
In an effort to proactively aid customers, Southeastern Grocers, together with the Southeastern Grocers Foundation, will launch a community donation program to support the Red Cross' Disaster Relief to assist those impacted by Florence.
"With this program, customers can make donations at all BI-LO, Fresco y Más, Harveys Supermarkets, and Winn-Dixie stores during checkout, as well as on each organization's dedicated website," Caldwell said. "Every cent raised will go to the American Red Cross' Disaster Relief to provide food, shelter, counseling and other assistance to all those affected by Hurricane Florence. Throughout the 50-year partnership, American Red Cross, Southeastern Grocers, devoted customers and associates have helped raise millions of dollars through community donation programs, foundation and corporate support."
With more than 575 stores, Southeastern Grocers is No. 11 on Progressive Grocer's 2018 Super 50 list of top grocers in the United States.
---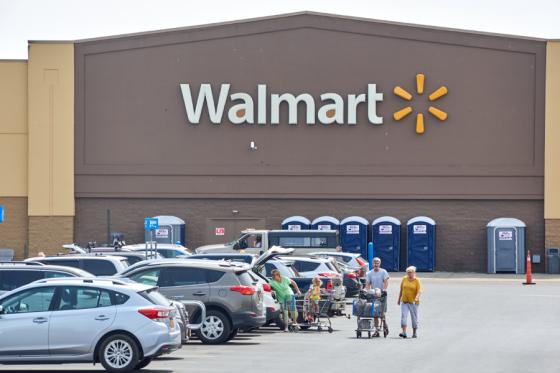 Walmart
Walmart's emergency operations center at its Bentonville, Ark., headquarters that acts as a centralized platform for crisis coordination, helping to support associates in regions threatened by Florence. The center, which acts like the brain in crisis operations, played a key role in operations surrounding Texas, Florida and Puerto Rico last year, and it is playing a role in efforts now, a spokesperson told Progressive Grocer.
"We worked directly with logistics store operations and other teams within our business to make sure we're all aligned on supporting those communities, the stores, the associates," he said.
From the grocery side, Walmart is stocking the appropriate items, keeping track of shipments to deliver to customers, and knowing which stores are in the most need of help at the moment.
"We do work closely with the Walmart Foundation in coordinating with our disaster response partners – that might be FEMA or the American Red Cross or Salvation Army – to support communities in need with either donations or relief efforts," the spokesperson said.
Walmart operates more than 11,200 stores under 55 banners in 27 countries. The company is No. 1 on Progressive Grocer's list of the top grocers in the United States.