Dollar General Racks Up Q1 Gains
Get great content like this right in your inbox.
Subscribe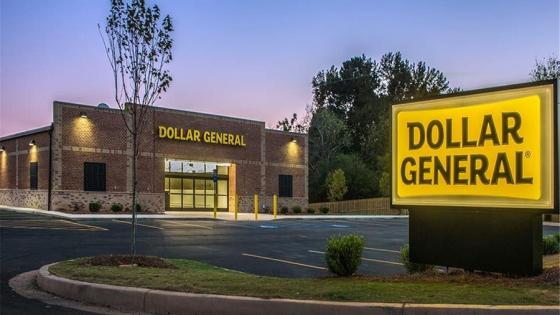 Despite wayward weather, Dollar General Corp. was able to post a sales growth for the first quarter of its fiscal 2018.
The retailer enjoyed a 9 percent net sales increase to $6.1 billion for the 13-week period, which ended May 4, compared with $5.6 billion in the year-ago period. Meanwhile, the company's same-store sales rose 2.1 percent and net income grew to $565 million, or diluted earnings per share (EPS) of $1.36, from $279 million, or diluted EPS of $1.02 last year, a surge of 33.3 percent.
"Our team delivered strong net sales growth, a solid same-store sales increase and gross margin expansion, while continuing to execute our cost-containment strategy," noted Todd Vasos, CEO of Goodlettsville, Tenn.-based Dollar General. "We are proud of our execution and solid performance, particularly given the significant weather-related headwind we faced during the first quarter. We are pleased with the start of the second quarter, and based on our year-to-date performance and outlook for the remainder of 2018, we are reiterating our full-year guidance. We offer a unique value and convenience proposition that continues to resonate with customers, and we are excited about the initiatives we have in place."
The retailer attributed the Q1 net sales increase to the sales contribution from new stores, although it was slightly offset by the effect of store closures. The same-store sales rise was due to an increase in average transaction amount, partly offset by a decline in customer traffic, according to Dollar General, adding that same-store sales growth was spurred by strong sales of consumables, although sales fell in the apparel, seasonal and home categories. The company maintained that the impact of unseasonably cold and damp weather on certain product categories adversely affected same-store Q1 sales.
The company's effective income tax rate in the first quarter of 2018 was 21.6 percent, versus 37.2 percent last year, primarily because of the federal tax law changes contained in the Tax Cuts and Jobs Act. Also during Q1 2018, the retailer opened 241 new stores, remodeled 322 and relocated 31.
For the 52 weeks ending Feb. 1, 2019 – its fiscal year 2018 – Dollar General expects net sales to increase about 9 percent, with same-store sales growth estimated to be in the mid-2 percent range, and fiscal year 2018 diluted EPS expected to be in the range of $5.95 to $6.15, assuming an estimated effective tax rate of 22 percent to 23 percent. The retailer anticipates that the fiscal 2018 operating margin rate will be relatively unchanged in comparison with last fiscal year's operating margin rate.
Additionally, the company said that it expects a cash benefit of about $300 million in fiscal 2018, thanks to the tax reform legislation, and revealed plans to open around 900 new stores, remodel 1,000 and relocate 100 by the close of the fiscal year.