THE BURLY RECYCLING BIN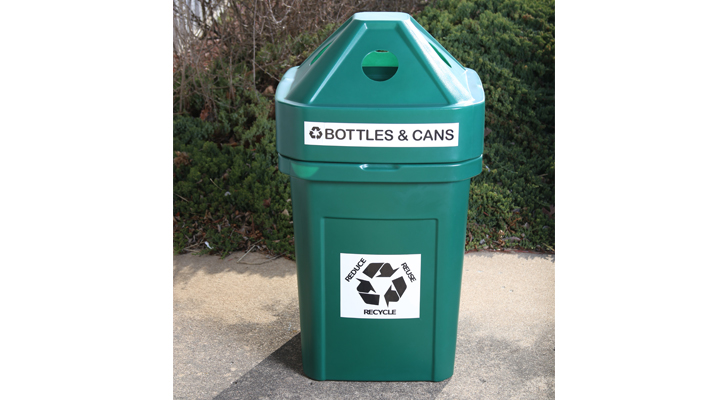 Simple and effortless recycle bin that requires minimum set up and maintenance saving operators labor costs and valuable time. Its 45 gallon capacity is ideal for high traffic areas allowing for longer use without disposing of contents frequently. The Burly is made of superior quality plastic material to resist impact, the wear and tear of daily use and exposure to the elements. Its sturdy construction provides long term durability that requires less replacement and makes a great return on your investment. This bin is ergonomic and economic, clearly labeled and easy to access from four sides to encourage users to dispose of the correct recyclable materials at first glance. The Burly is available in a variety of colors, graphics and lid openings and it is ideal for both, indoor and outdoor use. Its minimalist design makes it an essential piece for every area that requires a functional and sustainable recycling container.
Recycling practices are ecologically responsible and operators who engage in these programs are highly praised for their contribution to create a better environment and The Burly is a great product to accomplish such objectives.