04/13/2020
Annual Report: 8 Ways Food Retailing Will Change Forever
(Editors' note: This is part two of a five-part series.)
Throughout Progressive Grocer's 98-year history, various events have had a seismic effect on consumer behavior and food retailers' operations. Another one of those times is at hand.
Vastly different from the wars, civil disruptions, financial meltdowns and terrorism-induced crises that preceded it, COVID-19 will have many lasting effects on the food and consumables industry. Consistent with PG's aspiration to be "ahead of what's next," here are eight of the most profound ways the industry's future has been altered.
Read the Rest of the Report
1. The Advent of T-commerce 
Faced with the prospect of contracting a deadly virus, shoppers donned various types of surgical masks and gloves to navigate the aisles of their neighborhood grocery stores. The unsettling images — something out of an apocalyptic movie, really — are far removed from the more pleasant experiences that shoppers routinely had in a pre-COVID-19, pre-social-distancing, pre-pandemic world.
At some point in the future, shoppers will put away the masks and the gloves, but the general desire to avoid surfaces will remain. An entire generation of shoppers has been taught a harsh lesson about the perils of touching things, much the same way that the Great Depression left a deep imprint of frugality on the psyches of those who lived through it, and which was passed on to their descendants.
Every aspect of food retailers' operations will be impacted by this aversion to surfaces, ushering in the age of touchless commerce. Some retailers have already moved in that direction with contactless payment features in their mobile apps, helping shoppers avoid in-store PIN pads and touchless deliveries. But there are countless other touchpoints in a physical store, where retailers will need to proactively address shoppers' angst through a continuation of enhanced sanitation measures.
2. Ecommerce acceleration 
Pre-COVID-19, retailers would talk about disruption, the accelerating pace of change and multiyear transformation agendas. Those phrases have all gained new significance, because nothing is more disruptive than a global pandemic. If the pace of change seemed fast prior to January, it was nothing compared with the past few months. Food and consumables retailers showed what speed really looks like by taking action at a blinding pace. When lives are on the line, those three-year strategic transformation plans go out the window.
And so it is with ecommerce, an area where many food retailers had been moving at a leisurely pace. It's only been in the past three or four years that industry majors such as Walmart, Kroger, Albertsons and Ahold Delhaize USA have begun to seriously ramp up basic omnichannel offerings such as grocery pickup and delivery. Even so, they struggled to handle the sudden surge of shoppers who wanted to engage with them digitally. Others were caught flat-footed.
It's tragic that it took a tragedy to wake many food retailers from their slumber, but it has, and they're now all aboard the digital train, racing into the future. COVID-19 has served as the ultimate catalyst to accelerate innovation around the shopping experience of the future.
Food retailers demonstrated what they're capable of as a result of COVID-19, and going forward, success will come to those who continue to exercise their newfound sense of urgency.
3. Balance sheets matter 
Financial advisers recommend that individuals maintain an emergency fund sufficient to cover three to six months' living expenses. Too bad more retailers didn't heed that advice prior to the COVID-19 outbreak. Retailers deemed nonessential discovered the hard way how poorly prepared they were for the nation's health care crisis. An extended period of store closures has left many retailers, in addition to their landlords, strapped for cash. So they've employed extreme measures such as tapping lines of credit, furloughing hourly and headquarters employees, cutting the pay of the latter group while also cutting dividend payments, capital expenditures and every conceivable discretionary expenditure.
For those companies that were already struggling to grow sales and produce profits in a vigorous economy, the COVID-19 crisis will accelerate their demise. But even those that are more successful saw the situation that unfolded rapidly during February and March expose the vulnerabilities of their business models and finances.
The scenario facing nonessential retailers, and the wide range of desperate cash conservation measures now in place, should serve as a cautionary tale for retailers of food and consumables. Check your balance sheet. How strong is it, and what would happen if the shoe were on the other foot and a different type of crisis required operations to be curtailed? Senior leaders at food retailing companies will be asking "what if?" a lot more in the coming years, or at least they should be.
4. Supply chain simplification 
Image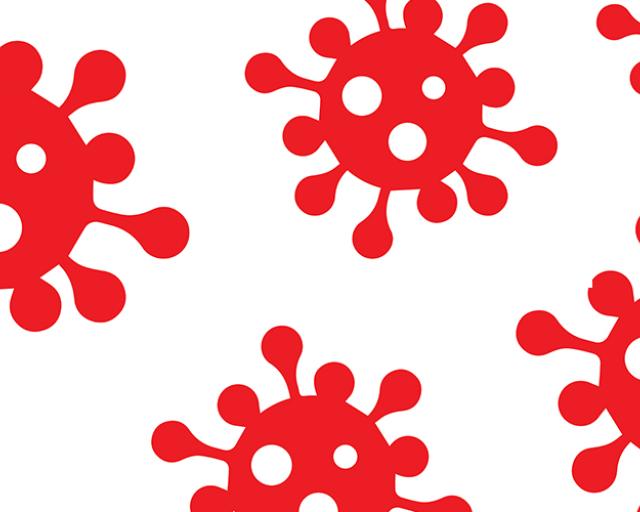 The COVID-19 outbreak gave new meaning to the phrase "March Madness," normally associated with the popular college basketball tournament. Shoppers flocked to stores and stockpiled in ways that veteran retailers had never seen.
Kroger, for example, disclosed a 30% increase in its identical-store sales for March. Amid such frenzied activity, shoppers weren't selective about brands — they were buying categories, happy that merchandise was even available.
The situation that unfolded last month revealed the inherent conflict that has long existed between merchandising strategies rooted in breadth of assortment and the operational challenges of supply chain efficiency. The latter will play an even more important role in retailers' merchandising strategies going forward as a result of lessons learned during this health care crisis. There's now a sharpened understanding of the correlation between the costs of offering expansive assortments and the value provided to shoppers who were forced to make new choices. Customers won't care if they must choose between 50 types of olive oil instead of 100, Spring Meadow or Fresh Scent laundry detergent, a 12- or 18-count pack of toilet paper, or other equally insignificant choices found among center store planograms clogged with items that detract from supply chain efficiency.
5. The death of self-service as we know it 
When the coronavirus pandemic started ramping up in the United States in March, the first thing that Southeastern grocer K-VA-T Food Stores/Food City did was shut down its sampling and self-service food stations. Shortly thereafter, other grocery chains such as Giant Food and Wegmans Food Markets announced similar measures. Even when the pandemic finally eases, hard choices will have to be made about sampling activities and other self-service features.
The COVID-19 virus shattered consumer confidence in the safety of unpackaged food. For weeks, consumers have been bombarded with news coverage about how to avoid germs, including reports showing how long the COVID-19 virus lingers on door knobs and food utensils (it's actually days). Understandably, consumers are worried about germs, which creates huge ramifications for retailers. There may also be new regulatory hurdles coming that restrict beverage dispensers, bulk food containers or salad bars. For now, it's imperative that grocers install more sanitary, touchless self-service stations (Lidl uses them in its U.S. stores) or remove them altogether, depending on customer response.
6. Future of foodservice
The shuttered foodservice industry lost an estimated $25 billion in sales and more than 3 million jobs in the first 22 days of March as the coronavirus outbreak swept the United States. The post-pandemic consumer will continue to avoid restaurants, but will still need to visit supermarkets to buy groceries, thus increasing the potential to purchase prepared foods as a surrogate for restaurant meals. But Americans are looking down the barrel of a recession, which means that even if foodservice comes roaring back in the fall, the average consumer isn't going to be splurging on prepared foods in the deli as much as they used to. And then there's the sanitation issue.
"Foodservice businesses that do reopen will have a longer and more challenging path to regain consumer confidence for on-the-premise consumption," David Smith, president and CEO of Associated Wholesale Grocers, said during a PG webinar in March. "Touching things that others touch and being in close proximity to others is going to be a big concern going forward and will cause people to question how they can best cope and keep themselves safe."
While cleanliness has always been critical in foodservice, the need to clean, sanitize and manage safety will never be as important as it will be in a post-COVID-19 society. The upshot for grocers intent on capturing a larger share of foodservice dollars will be to implement extreme cleaning, sanitation and safety protocols to entice pandemic-panicked shoppers back to foodservice. And these safety measures will need to be more effectively communicated for shoppers to regain trust.
7. The pandemic pantry will linger
With federal, state and local measures in place to promote social distancing and many restaurants closed, consumers are spending more time at home than ever before. Network data shows that consumers are taking this time to cook and tackle recipes for meals that they would typically purchase as manufactured products at the grocery store.
According to shoppable recipe platform Chicory, recipes for homemade tortillas and bread from scratch spiked in March, surpassing the typically popular 15-minute or three-ingredient-style recipes. The COVID-19 pandemic is poised to create an entire generation of shut-ins who will want to cook at home more than go to restaurants, for two reasons: avoiding contamination and saving money during a recession. Grocery stores and manufacturers will be long-term beneficiaries of these trends.
For example, spice maker McCormick said that its March sales soared as people loaded their pantries. CEO Lawrence Kurzius told analysts on an earnings call that he expects consumption to continue at an extraordinary level.
"This pantry-stocking behavior is a one-time surge that isn't sustainable, but there is a real incremental consumption that is happening," Kurzius said. "We believe that there is going to be a sustained shift for a period of time to more at-home cooking."
8. Associate investments 
With millions of service-oriented Americans who previously worked at restaurants, hotels and nonessential retailers now unemployed, food retailers have emerged to fill the void. But can you take someone who previously worked on a cruise ship and put them to work in an Amazon warehouse or at the curbside pickup desk at Ralphs? Maybe, but retailers are going to have to revamp their hiring and training protocols to get those people up to speed quickly, and increasingly with new skill sets.
Grocers will need to accelerate investments in automation as labor becomes more expensive and consumers demand pickup and delivery options that drain profits. Operating costs will remain under pressure for a long time. We can expect retailers' financial statements to be adjusted for all of these increased costs, not just in the short term, but also in the long term, as profits face considerable pressure.