02/21/2018
Amazon Fresh, Prime Now to Merge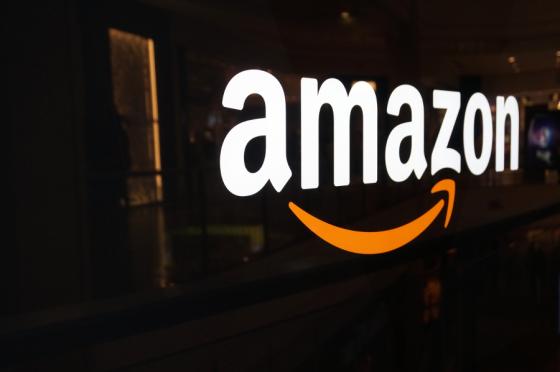 Amazon is merging its Prime Now super-fast delivery service with AmazonFresh, its grocery delivery service, causing layoffs at its Seattle headquarters, Yahoo Finance has reported.
The news follows reports last week that the ecommerce giant was laying off hundreds of employees in Seattle and elsewhere – not a large number for a company its size, but certainly unusual for an organization experiencing tremendous growth.
Expected to wrap up by the end of 2018, the merger of the two units could "eventually streamline a delivery experience for Whole Foods," which became an Amazon division last August. Currently, the two units operate as different models:
AmazonFresh currently offers a wide selection of groceries for delivery, all for a monthly fee of $14.99 on top of Prime members' current subscription fee ($12.99 per month, or $99 annually), and delivers via marked trucks.

Prime Now offers a narrower selection of groceries than AmazonFresh, but does so without a subscription fee, costing nothing for two-hour delivery and $7.99 for delivery within an hour, on orders of $35 or more.
Amazon already has pulled back plans for grocery delivery via Amazon Fresh in neighborhoods across at least nine states, just two months after closing the Whole Foods deal. At the time, many experts speculated that the pullback was due to Amazon having difficulty getting delivery of fresh products right, especially in comparison to rival ecommerce grocer Peapod, which is "excellent at it," David Bishop, partner at Barrington, Ill.-based retail consultancy Brick Meets Click, told Progressive Grocer last November.
"We discussed in our June webinar that the two biggest assets that supermarkets could leverage to grow their online businesses – especially in light of Amazon's acquisition of Whole Foods – are location and connections," he said. "We pointed out that until the acquisition of Whole Foods, these two areas were clear weaknesses for Amazon Fresh."
But Amazon has come a ways since then. Earlier this month, the company revealed that it finally is starting to bring together its online and brick-and-mortar operations on the grocery side by delivering groceries from Whole Foods stores via Prime Now in select markets, with plans to expand to new markets throughout the year.
"Coming off their announcement that they will be delivering Whole Foods groceries via Prime Now, Amazon is taking more control over the customer journey and further enabling end-to-end experiences," said Diego Tartara, CTO Latin America at Buenos Aires-based IT and software development company Globant. "AmazonFresh with Prime Now is furthering this mission."
Tartara added, however, that the grocery industry is still trying to define its future in the digital age, which involves a lot of trial and error. The merger of AmazonFresh and Prime Now shows how the company is experimenting within the space to see what works through various product iterations. And it has discovered that AmazonFresh as a side service doesn't make sense, since it didn't have the desired results.
"So now the question is, will combining a not-so-successful AmazonFresh with a very successful Prime Now save the service? Additionally, will it enhance Amazon's presence in the CPG space, as they compete with services like Instacart and Walmart grocery delivery?" he asked, adding that he's "excited to see how this consolidation will blend with Prime Now's delivery of Whole Foods groceries, and how they work in Alexa's conversational capabilities to become omni-relevant in an industry that is so deeply rooted in the physical space."