Albertsons Cos. Adds Ultra-Premium Brand to Further Private Label Expansion
Get great content like this right in your inbox.
Subscribe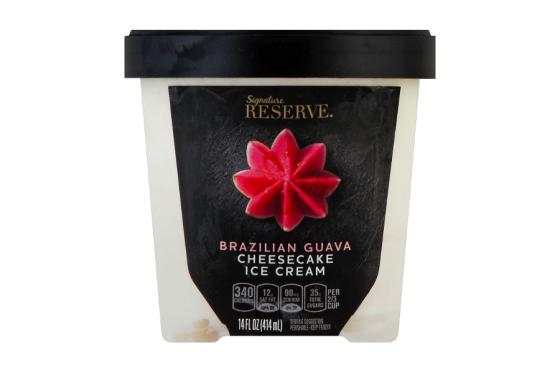 The Albertsons Cos. have added an ultra-premium brand to its private label portfolio: Signature Reserve, intended "for life's special and indulgent moments," in its quest to double its Own Brands launches this year.
Offering "unparalleled quality and exquisite taste for customers who are obsessed with the exceptional," the product line debuts with seven varieties of ice cream: Brazilian Guava Cheesecake, Madagascar Vanilla, Colombian Cold Brew Caramel, Bourbon Maple Blondie, Indian Cardamom Pistachio, Caramel Apple Chai and Belgian Chocolate Almond, all made with globally sourced ingredients. All Albertsons Cos.-owned stores nationwide now carry the new products.
"Shoppers are more educated and interested in culinary trends than ever before, and Signature Reserve will surprise and delight them with unique and exciting products that are found only in our stores," said Geoff White, president of Albertsons Cos. Own Brands, adding, "Products earn the Signature Reserve label only after a rigorous selection process, which includes scrutiny by our culinary professionals and expert merchants for top-quality craftsmanship."
The company plans to introduce additional Signature Reserve products in other categories throughout 2018, including pasta and pasta sauces imported from Italy, single-origin packaged coffees from Sumatra and Nicaragua, and four varieties of hand-picked loose-leaf tea.
Signature Reserve joins the grocer's lineup of Signature brands, which generate nearly $6 billion in sales and span 400-plus categories. Other brands under the Signature name include Signature Café, Signature Farms, Signature Care and Signature Select, which together will welcome more than 600 new items this year.
Earlier this month, Albertsons Cos. said that it's on track to launch 1,400 SKUs through its Own Brands program this year, a more-than-twofold increase over 2017's launches. At that time, 300 products had been introduced, and the new Signature Reserve ice creams join them.
"We've got a lot in the pipeline — and we're just getting started," White noted at the time. "With our team's unique insights across the industry, we can react faster than ever to changing consumer trends. The result is a rapid expansion of high-quality products in every department that are exclusive to Albertsons Cos. We've never been more excited about our ability to meet every shopper's needs and sprinkle in new and exciting surprises across the store."
One month earlier, the Boise, Idaho-based grocer also revealed plans to expand its Open Nature brand of natural products into nonfood categories, with more than 240 new products expected to launch under the label this year.