Ahold Delhaize's U.S. Comps Up 3%
Get great content like this right in your inbox.
Subscribe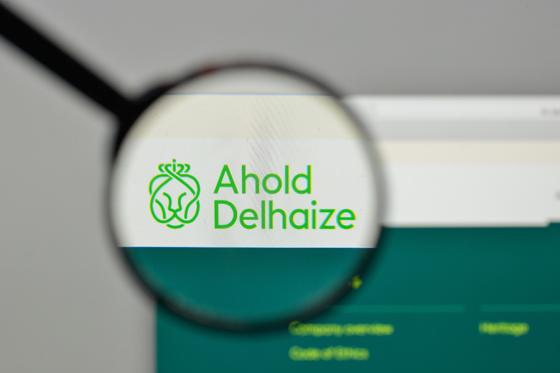 Ahold Delhaize has logged a solid third quarter with higher sales across the board and strong growth of underlying operating income. In the United States, the company's comparable sales excluding gasoline grew 3 percent – 2.5 percent adjusted for the impact of extreme weather on Food Lion's performance – with positive volume growth. Net sales in the United States grew by 3.2 percent at constant exchange rates to €9.612 million (US $11 billion).
Ahold Delhaize's underlying operating margin in the United States was 4.1 percent, up 0.2 percent points from the year-ago period. According to the company, this was attributable to higher gross margins primarily due to synergies and improved promotional efficiency, partly offset by higher underlying expenses, among them onetime costs as a result of Hurricane Florence.
"We are pleased with these results, demonstrating the strength of our great local brands, which is underpinned by their leading market positions," said Frans Muller, CEO of Zaandam, Netherlands-based Ahold Delhaize. "We are proud of the strong engagement of our 370,000 associates serving local communities, and especially those that were affected by natural disasters."

Continued Muller: "Third-quarter sales rose 3.6 percent at constant exchange rates, while margins improved by 0.2 percent points to 4.1 percent, supported by synergies. Net consumer online sales were up 27.6 percent … This puts us firmly on track to realize at least €5 billion (US $5.72 billion) in net consumer online sales by 2020." In the United States, online sales rose 11.8 percent, backed by improving sales trends at e-grocer Peapod. 

 "We continued to renew our store network and invest in our digital capabilities and new technologies to make shopping easier for customers, while offering them even more options to live healthier lives," he added. "In the U.S., Stop & Shop remodeled all its stores in the Hartford area, as the first phase of its repositioning program." 
The overhaul is the result of a $70 million capital investment to boost the in-store experience by delivering a greater number fresh, fast, local and healthy options. Among the changes are an updated store format and a refreshed logo. Ahold Delhaize plans to implement learnings from this first wave of renovations for further rollouts in other markets next year.
Additionally, Food Lion has now introduced its Easy, Fresh and Affordable format to 712 of the chain's 1,029 stores, including 168 locations in the Norfolk and Roanoke, Va., markets this year, and Retail Business Services broke ground for a new 200,000-square-foot, state-of-the-art meat-processing facility that will create more than 700 food manufacturing and distribution jobs in Rhode Island.
The retailer will provide an update on its strategy during a Capital Markets Day on Nov. 13 in New York. Noted Muller, "We're excited to share our plans on ecommerce and digital in the U.S. and Europe and on the repositioning program at Stop & Shop along, with further plans to drive growth in the years ahead as we continue the expansion of the leading position of our great local brands."
Ahold Delhaize USA is No. 4 on Progressive Grocer's 2018 Super 50 list of the top grocers in the United States.