5 Ways Supermarkets Can Benefit From Smart Online Forms
Get great content like this right in your inbox.
Subscribe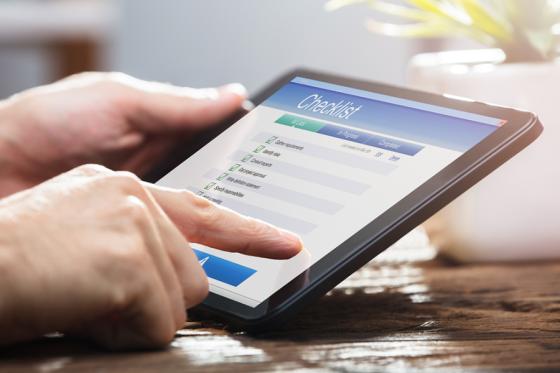 In the 21st century, no industry has been impervious to the growth of digital technology. The companies that have resisted this evolution now either realize their mistake and have to play catch-up, or they go out of business.
Even grocers have recognized that they can benefit from digital technology. Fortunately, this doesn't require massive investments or overhauling entire business plans.
Instead, many supermarkets are getting ahead by simply using smart online forms.
When most people think about the kind of technology that helps supermarkets improve their operations, they imagine large POS machines or pricey software. The truth, however, is that smart online forms are currently producing incredible ROI for grocers. Following are the five main reasons for this. 
1. Taking Inventory
Taking inventory is an absolutely essential task for grocery stores. If management doesn't know what they currently have in the store, they can't be sure what they need to order, in what quantity to order it or when to place the actual order.
At the same time, inventory can be an extremely time-consuming activity — and it's one that must be repeated regularly.
Taking inventory is a process prone to human error. Even the smallest mistakes can cause costly ripple effects.
That's why so many grocery stores have turned to smart online forms for inventory. Employees can simply enter the quantities of different products into the forms. These forms can then be turned into PDFs and sent to management for order placement.
This approach makes it much easier to go back and conduct effective inventory analysis. By looking over this data, stores can spot important trends that will help them better forecast future demand.
2. Collecting Customer Feedback
A lot has been made of how digital technology has affected the grocery industry, especially where the customer's journey is concerned.
However, there's still a lot to be said about simply giving customers an opportunity to voice their opinions about your grocery store. Smart online forms are ideal for this purpose, for several important reasons.
First, online forms make it easy for customers to submit feedback. All they need to do is visit your site and answer survey questions. For most stores, this shouldn't take customers more than a couple of minutes.
Second, it's easy to collect and analyze these results. As with a store's inventory, forms lend themselves to simple — but effective — analysis. This is especially important with customer feedback, because you want to make it as easy as possible to measure how much you're improving customer satisfaction over time.
One of the simplest ways to integrate digital technology is through smart online forms.
3. Surveying Employees
It's just as important that you regularly give your employees an opportunity to speak up. They have firsthand knowledge about how your store is running. This is such a vital resource, because all too often, management makes decisions that look good on paper, only to find out much later that they aren't successful in practice.
It's also important for morale that management shows staffers that it cares about what they think, and that they aren't making decisions without considering employees' viewpoints.
Smart online forms provide a convenient option for employees to give their opinions. Better yet, they can do so anonymously, ensuring that their answers are always honest.
4. Saving Time
Without smart online forms, the above three benefits would probably remain lofty goals. Management already has enough on its plate without creating new priorities, no matter how attractive they are.
Fortunately, online forms automate the collection of the aforementioned information and streamline workflows. Both save time, without sacrificing results.
5. Sharing Valuable Information
Finally, with smart online forms, grocery stores can turn the data they collect into PDFs for distribution to colleagues and management. PDFs are easy to share, download and print.
Management can automate delivery to whichever parties they choose. The polished format of PDFs makes them effortless to process. And now you can even edit PDFs as well.
Even though grocery stores are part of one of the oldest industries in the world, digital technology has shown that there's plenty of room for improvement.
One of the simplest ways to integrate digital technology is through smart online forms. They're easy to use for employees, employers and shoppers. These forms can lead to improvements for a company and give it a competitive edge.
If your supermarket management team values updated, accessible information, make sure that you add smart online forms to your technology right away.