03/09/2011
10 Food Trade Shows Under One Roof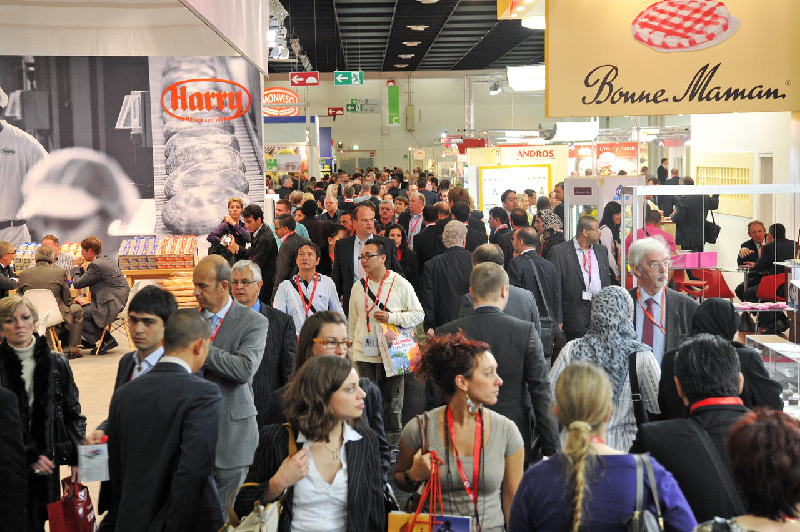 A central business and communications platform, Anuga 2011 brings together the suppliers and top decision makers of the global retail, trade and foodservice markets.
After attracting more than 6,500 exhibitors and 150,000 attendees from 180 countries in 2009, this year's show – scheduled for Oct. 8-12 in Cologne, Germany – promises yet another robust turnout.
Anuga is a global food and beverage fair held every two years at Cologne's Koelnmesse Convention Center. It features 10 specialized trade show segments under one roof to match exhibitors with their right target audience: bread and bakery, hot beverages, chilled and fresh foods, dairy, drinks, fine food, foodservice, frozen food, meat, organic and RetailTec.
North American companies are invited to display their wares in Anuga's USA Pavilions, offering space in the fine food, meat, organic, drinks and frozen-food areas.
For 2011, Anuga organizers have identified nine trends that will be highlighted throughout the 10 segments: gourmet products, regional specialties, halal food, organic products, vegetarian products, health and functional food, kosher products, finger food and private label. Also new for 2011, 1,000 Italian companies will be a part of the Italian Quality exhibition hall and the new foodservice segment will include live cooking demonstrations.
For more information, visit www.anuga.com.