05/03/2019
Why Grocers Should Heed the Rise of Amazon Private Brand Solimo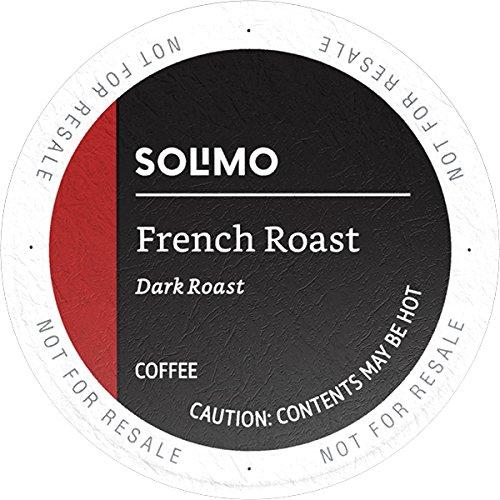 Amazon has recently revealed nationwide plans to open a new line of grocery stores, distinct for its Whole Foods Market banner, later this year.  Given how rapidly the retailer is also expanding the breadth of its private label business, it's likely that these stores will feature a lot of Amazon products, alongside a limited selection of national brands.
While private label is a growing retail trend, with grocery as the trailblazer, the scale of Amazon's platform gives it a unique competitive advantage and opportunity to drive shoppers from online back to physical retail.  
For grocers who stock CPG competitors like Procter & Gamble, Kimberly-Clark and Unilever, Amazon's continued private label onslaught is hard to ignore. Case in point:  Solimo. Launched with little fanfare less than a year ago, the "everyday goods" brand, with center store products ranging from disposable cups to multivitamins to dog food, now generates more than $6 million in monthly sales on Amazon as it adds SKUs across an ever-widening number of categories. Additionally of note, in dollar volumes, sales have been approximately doubling every quarter. 
With home-grown brands like Solimo, Amazon can quickly develop and launch new items powered by its precision, data-driven knowledge of what sells best across its platform.  This allows it to test and learn, measure consumer demand and feedback, and adjust.
Take coffee, for example. Last April, Amazon rolled out Solimo branded coffee in both K-Cups and Nespresso-compatible capsules. The higher-rated K-Cups (4.3 star rating) have helped Solimo become the No. 6 brand of coffee pods sold on Amazon, while the slower-selling and less popular (3.0 star rating) capsules haven't, leading Amazon to discontinue them. 
While initially finding success in both coffee pods and incontinence underwear, the brand is now expanding at a feverish pace and butting heads with CPG titans. In January, for example, Solimo unveiled products squarely targeting some of P&G's crown jewels, including a five-blade razor (Gillette), dandruff whampoo (Head & Shoulders), and tooth-whitening mouthwash (Crest 3D).  Even the packaging and design are eerily similar. 
In the space of a few short months, Solimo has established itself as a viable competitor in a growing number of grocery categories led by household names. Back in January, for instance, Solimo was the fourth-highest selling brand of kitchen trash bags on Amazon.com, grabbing 5.2 percent of sales, and ranked sixth in both coffee pods and facial tissues.
Beyond market share, the brand is beginning to establish itself in consumers' cupboards, as evidenced by the fact that in Q4, Solimo achieved 66 percent share of wallet among Solimo buyers in the coffee pod category.
While the brand has yet to see much success in food and beverages beyond coffee pods, Amazon is certainly prioritizing growth in this category as it prepares to launch its new grocery stores.  Expect to see a lot of Solimo when these brick-and-mortar groceries open at a location near you.
Having a granular product-by-product, category-by-category understanding of Amazon's market-share-grab position will give other grocers the opportunity to compete on a more level playing field.