Whole Foods Associates Seek to Unionize
Get great content like this right in your inbox.
Subscribe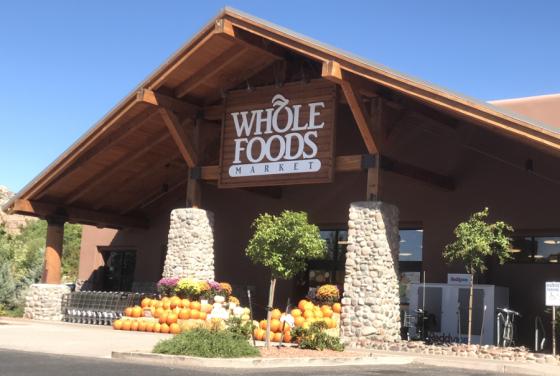 A group of associates at Whole Foods Market are seeking to unionize to share their dissatisfaction regarding compensation and benefits with management at Whole Foods and parent company Amazon, The Wall Street Journal has reported.
Citing an email from the workers, WSJ said that the employees seeking to band together encouraged workers at most of the 490 Whole Foods stores to back their plan so they could "collectively voice ... concerns to Whole Foods Market and Amazon leadership." They seek better compensation, benefits and profit-sharing.
Past organizing efforts by warehouse workers and other associates who are less customer-facing were opposed by the Seattle-based ecommerce giant, the news outlet said. Amazon has also fought strikes surrounding its Prime Day in Germany, Spain and Poland, countering that it is fair to its workers.
This isn't the first time this week that Amazon has been pushed to provide better compensation to its associates. On Sept. 4, Sen. Bernie Sanders, I-Vt., and Rep. Ro Khanna, D-Calif., introduced federal legislation that would give Amazon and other large companies, such as Walmart Inc., two options: to pay employees a living wage, or foot the bill for public-assistance programs such as Medicaid, SNAP and public housing that low-wage workers often rely on. 
The bill takes a jab specifically at Amazon and its founder and CEO, Jeff Bezos, with its name, the Stop Bad Employers by Zeroing Out Subsidies (BEZOS) Act. It would set up a 100 percent tax on corporations with 500 or more employees equal to the amount of federal benefits received by their low-wage workers.
Amazon responded by noting that in the United States, it pays an average hourly wage of $15 per hour before overtime to full-time associates in its fulfillment centers, and also offers cash, stock and incentive bonuses.
Since purchasing Whole Foods a little more than a year ago, Amazon has worked to put new technologies and procedures in place, some of which have hurt associates more than helped them. In one instance reported earlier this year, a new inventory management system was causing severe unrest among employees: Order-to-Shelf relies on scorecards that evaluate everything from signage accuracy to shrink, using a "strict set of procedures for purchasing, displaying and storing products" on shelves and in back rooms, Business Insider reported in February.
At that time, Whole Foods would instruct store managers to walk through aisles and storage rooms regularly with checklists, making sure that every item was in its appropriate place. If managers found anything amiss, they would dock points. Moreover, employees would be quizzed on the spot regarding sales goals, top-selling items, the prior week's sales and more, with those scoring below 89.9 potentially facing dismissal. 
Not only did the system end up causing food shortages across stores, but it also created a decline in employee morale, with reports of people openly crying and even seeking employment elsewhere or quitting outright.
Whole Foods operates more than 470 stores throughout the United States, Canada and the United Kingdom. Under the name of its parent company, Amazon, the grocer is No. 8 on Progressive Grocer's 2018 Super 50 list of the top grocers in the U.S.