07/07/2020
Where Fall Celebrations Stand Today
We may be in the midst of global pandemic, but that doesn't mean that all celebrations have ground to a halt. As Americans navigate how to mark such summer events as graduations, the Fourth of July and Labor Day in a world where social distancing is still in effect even as lockdown restrictions begin to ease, retailers are beginning to look toward fall, which brings its own share of entertaining occasions, among them tailgating parties, Halloween and, of course, Thanksgiving. How are these festivities likely to be affected by coronavirus fears?
Key Takeaways
Virtual and smaller in-person gatherings will likely predominate.
Traditional seasonal recipes will come to the fore, along with smaller and single-serve items.
Retailers can leverage social media, business partnerships and delivery services to promote their products.
"With so much uncertainty right now, it is difficult to say exactly what will happen a few months from now," admits Jeremiah McElwee, chief merchandising officer at Los Angeles-based organic e-grocer Thrive Market. "But if current climate is any indication, I would expect Zoom calls and Facetime to be the norm for autumn gatherings as we social distance to avoid spreading COVID-19."
As a recent example of such an event, McElwee offers, "We had an amazing turnout for our Zoom-based wine-tasting event, and everyone was so delighted and happy."
As for how his company is faring, he notes: "We have seen tremendous growth this year so far, and we do not expect that to slow down any time soon. Even if restaurants and social gathering spots start opening up, many new people have discovered the joy of shopping online for [their] organic groceries, and just how much safer and time-saving it is." 
For fall specifically, when it comes to promoting foods suitable for entertaining, like its popular healthy snack assortment, Thrive intends to "feature them front and center on our homepage, but also send out special features and offers via email to help our members find exciting new and old favorites every day," according to McElwee.
Private Parties
Even when people get together in person, they won't be assembling in large numbers for the foreseeable future.
"It is likely that the guidance of social distancing will continue limiting the number of people congregating together; therefore, traditional Halloween, Thanksgiving and tailgating parties will be curtailed until the major threat is past," notes "Cocktail Chameleon" and home-entertaining expert Mark Addison, an award-winning author, designer and producer.
"Humans crave social interactions, which is why virtual parties became mainstream events during the COVID-19 pandemic and are here to stay through the fall and holiday entertaining season. We will see fewer people traveling for holidays, opting to stay home and celebrate in small groups. Intimate events will replace large public events for Halloween, and Thanksgiving will become more personal and certainly more meaningful."
Comfort Foods
"We anticipate that we may see more first-time Thanksgiving hosts this year, especially if fewer people choose to travel," affirms Rebecca Welch, Butterball senior brand manager for seasonal products.
"Fortunately, the Butterball Turkey Talk-Line is equipped and experienced with real experts on the phone, text, online chat or via the Butterball skill on Alexa to assist hosts of all types with their Thanksgiving meal questions.
Although noting that "[i]t's too early to tell what sales are going to look like this year," Welch says: "At this point, we are planning to have as many Butterball whole turkeys and turkey products available to meet the needs for all types of celebrations. ... We saw a large spike in whole turkey sales in March as meat became scarce in grocery stores, a trend that continued through April. That early demand could put some pressure on supply this fall, especially if consumers continue to purchase turkey products, normally prepared during the holidays, between now and November. This is complicated by the large supply swings in beef and pork we see right now."
Image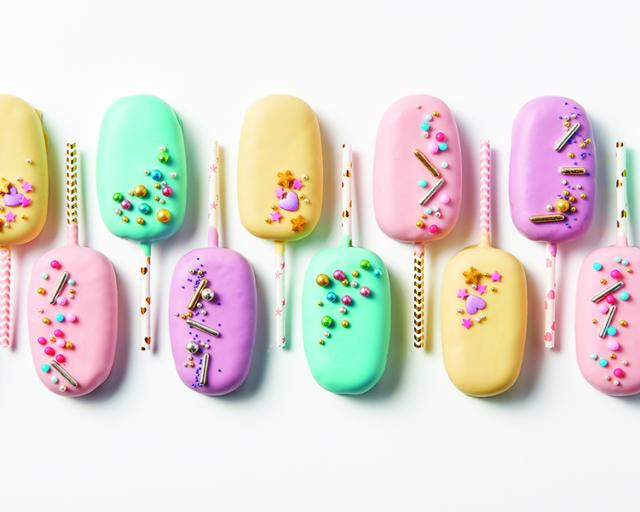 "Since the pandemic began, we have seen a significant increase in grab-and-go cake product sales. Individual cake slices, cake bites and parfaits have all seen sales growth. Trends show the desire for half-sheet cakes that feed 75 people, and 10-inch size pies, will not be as commonplace as their 4-inch, individually wrapped counterparts."
In regard to autumn, Hickey notes: "Fall is typically a very busy season for bakers. As the COVID-19 pandemic evolves, we believe consumers will continue to crave popular fall flavors, like pumpkin spice and sweet potato, with product size and packaging nuances. For example, Thanksgiving will most likely see a shift from multiple households under one roof to those households celebrating in each of their own homes. An order of two dozen doughnuts made with Dawn's popular pumpkin or apple crisp cake doughnut mixes for one celebration can turn into double or triple the order for multiple households. Due to this, Dawn still anticipates an uptick in sales."