What Fuels Millennials' Love for H-E-B?
Get great content like this right in your inbox.
Subscribe
Texas grocer H-E-B clearly is sacred to Millennial Texans, as the regional brand stuck out among the demographic's 10 favorite brands – two of them also food retailers – in a new Best Perceived Brands by Millennials list from market researcher YouGov BrandIndex. What made it shine so bright? Its designation as the only regional brand next to nine nationally available brands, yet its high placement on the list.
At No. 3 – tying with Walmart, at roughly 74 percent, and outranking Amazon.com by about five percentage points – the San Antonio-based grocer's ranking came from "out of nowhere" and is "pretty fascinating," London-based YouGov BrandIndex reported. It ranked based on word of mouth (which brands were discussed in the past two weeks in-person or online) and "buzz" (whether the word of mouth was positive or negative) from more than 300,000 U.S. Millennials.
"H-E-B is doing a good job generating positive word of mouth among Millennials who have heard something positive about the brand in its relatively small geographic footprint," said YouGov BrandIndex CEO Ted Marzilli. "It is a top performer on a small stage."
But what makes H-E-B so hot with Texas Millennials that it causes more positive buzz in that region than brands available across the nation? It could be because H-E-B started as an underdog – and Millennial Texans love a tale in which the little guy takes on a giant and wins.
"They appreciate that H-E-B is a proverbial David-versus-Goliath story," said Burt P. Flickinger III, managing director of the New York-based Strategic Resource Group and a longtime observer of the grocery industry. "While H-E-B started as one store, most of the supermarket chains it started against have since filed for bankruptcy or liquidation, including Minyards, Carnival and Handy Andy."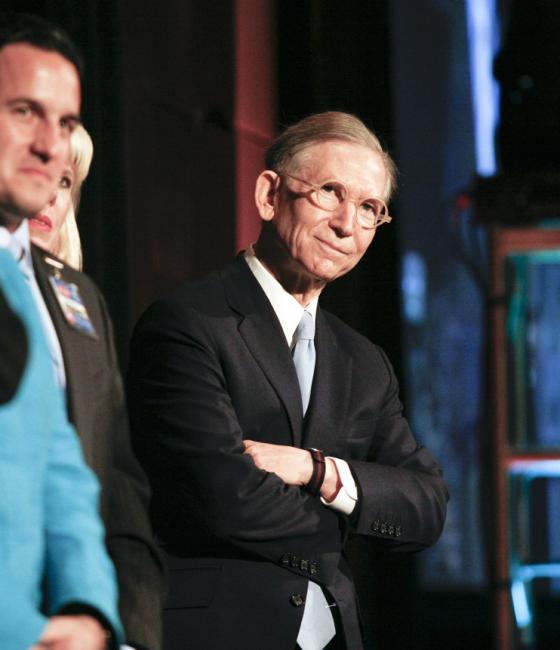 True to Its Roots
Besides an underdog story, H-E-B has a number of reasons for its popularity among Millennial Texans, all dating back to the upbringing of the chain's own chairman and CEO, Charles Butt, grandson of founder Florence Butt.
"Charles Butt and his mom, family and the company – professionally and personally – have donated more philanthropically than the Walton family of Walmart, than Bezos at Amazon, than Schultz at Starbucks and Zuckerberg at Facebook," Flickinger said. "And in Texas and northeastern Mexico, where H-E-B operates, nothing is more important than philanthropy and spirituality on a nondenominational basis."
Millennials in Texas grew up with H-E-B supporting their education and activity groups, from school libraries and reading programs to Brownies and Boy Scouts programs. This year alone, the grocer has donated $100 million to create a center for training and developing school district leaders in Texas, and pledged another $50 million over the next decade to help train teachers at Texas public schools. Millennials remember such support, as well as the contributions the grocer has made over the years to help support their schools' athletic programs.
Prices also factor into Millennials' high regard for H-E-B. Flickinger points to Whole Foods Market – whose Austin headquarters is a mere hour-and-a-half drive from H-E-B's, and which shares Texas roots – and its omission from the list as demonstrating H-E-B's popularity among Millennial Texans.
"Whole Foods has some of the highest sales per square foot of all 14 sectors of retail, has very high volume, very successful stores," he said. "But Whole Foods also has the highest cost of goods of any retailer we've ever studied."
Given that so many Millennials are students or young adults still recovering from the economic crisis that began in 2008, a large number can't pay the high prices that Whole Foods charges. Meanwhile, Charles Butt, who grew up with a single mother following his father's death at an early age, worked hard to drive down prices, as he understood the value of every penny saved.
"With that, his lifelong mission was to make people's lives better, and H-E-B's current slogan – 'No store does more' – really epitomizes the success of Charles' mission," Flickinger points out.
For instance, at a time when Procter & Gamble (P&G) had 90 percent of the baby diaper market and was charging too much for diapers, H-E-B discontinued the entire P&G diaper portfolio and expanded its private label diapers while also negotiating a much lower price with Kimberly-Clark. This helped Texans save money at a time when their state was the fastest-growing in the United States in terms of the birth rate. Millennials remember such stories, Flickinger asserted.
"H-E-B constantly reinvested in price, they constantly invested to have better sourcing, better warehousing, better transportation, better IT, better software, more efficient stores, better cost of goods and lower prices than Walmart," he said.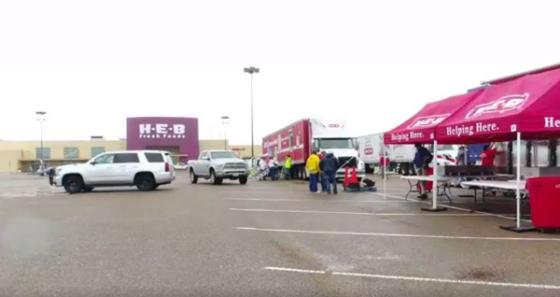 Strength for the Weak
But possibly most noteworthy among the reasons that Millennials think so highly of H-E-B is the fact that when disaster strikes, they know that the grocer is there for them. From the massive hurricanes of the '90s up to Hurricane Harvey, which occurred just a month ago, H-E-B is the best multiformat retailer in the United States or Canada when it comes to "flexing its stores before and immediately after" a catastrophe occurs.
"Before Doug McMillon came to Walmart, the retailer spent 25 hours after such hurricanes as Katrina cutting labor and laying people off," Flickinger said, adding that H-E-B, on the other hand, kept full- and part-time workers employed and continued philanthropy even if stores were destroyed.
Millennials knew that when Harvey was coming, for instance, an H-E-B store that gets one truck on a typical day will get five to 10 trucks per day in the time leading up to a hurricane, Flickinger said. Also, it will have full pallet positions throughout and flex inventory, so that a store in a given week can have 300 percent to 500 percent more goods. Further, the grocer immediately deployed its mobile kitchen to suffering towns and shipped truckloads of ice and bottled water following Harvey's devastation.
"Millennials know that if they're going to protect their families and loved ones, they can know that at H-E-B – whether it's grocery, pharmacy, convenience or gas – everything will be there all the time," Flickinger said. "The worse the emergency, the better H-E-B is. It's the best responder anywhere in North America."