Food Retailers Join to Aid Harvey Relief
Get great content like this right in your inbox.
Subscribe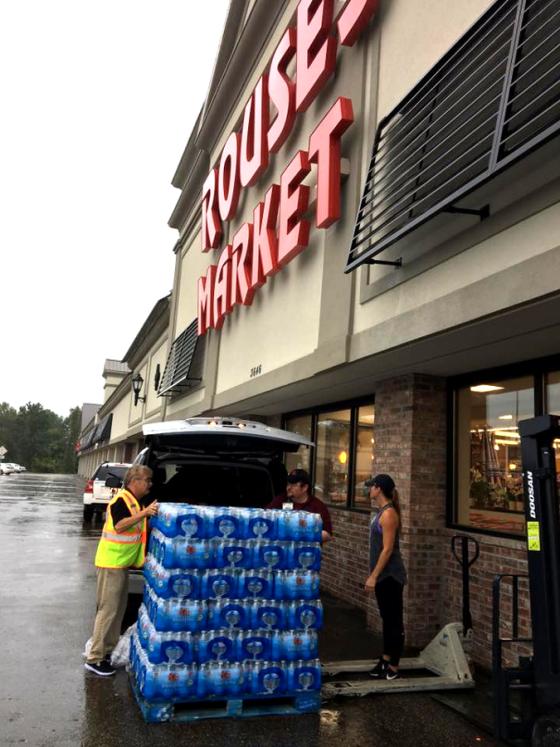 The American Red Cross, the Salvation Army and many other organizations are working hard to help bring relief to victims of Hurricane Harvey, which Texas Gov. Greg Abbott has declared "one of the largest disasters America has ever faced." Among the many involved in relief efforts, Texas food retailers have been working tirelessly and selflessly to help supply aid to those in need.
The National Weather Service reported that Harvey has brought more than 25 inches of rain to portions of southeast Texas since Aug. 24, with another 10 to 20 inches expected over parts of the upper Texas coast and southwestern Louisiana at press time. Storm totals in some locations could reach 50 inches, producing "devastating flooding." At press time, five flood-related deaths have been reported and eight more may be linked to the storm, while 30,000 National Guard troops are prepared to assist in response.
"A Texas-sized storm requires a Texas-sized response, and that is exactly what the state will provide," Gov. Abbott said. "While we have suffered a great deal, the resiliency and bravery of Texans' spirits is something that can never be broken. As communities are coming together in the aftermath of this storm, I will do everything in my power to make sure they have what they need to rebuild."
Lone Star Love
Starting with the Lone Star State's own H-E-B, the San Antonio-based grocer has deployed its Mobile Kitchen, which, at press time, had moved from Victoria to Rockport and Aransas Pass to serve and bring supplies to those affected by Harvey. While in Victoria, the kitchen served 8,000 meals to residents and first responders before packing up and heading to Rockport. Additionally, H-E-B shipped more than 1,000 truckloads of water in 72 hours to stores and for donations, working with suppliers such as Niagara Bottling and other regional retailers like Publix and Wegmans, President and COO Craig Boyan said in a video. Ice truckloads, too, have gone out: 84 to stores and 113 as donations over two-and-a-half days.
Meanwhile, Wal-Mart Stores Inc. and the Walmart Foundation have committed to providing support for relief efforts through cash and product donations totaling at least $1 million to organizations helping in response to the severe weather. The Bentonville, Ark.-based retailer and its foundation are working closely with organizations such as the Red Cross, Convoy of Hope and Salvation Army while coordinating efforts with elected officials and governmental organizations to assist.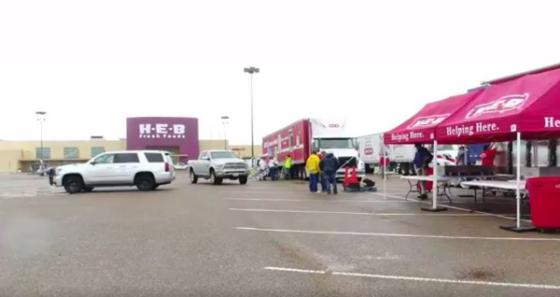 The Kroger Co., living up to its dedication to "feed the human spirit," announced a commitment of $100,000 through its foundation to the Houston Food Bank, which serves 600 hunger relief charities in 18 southeast Texas counties, to supply operational support and meals to families affected by the floods. The grocer, which operates stores in Texas under its namesake banner through its Houston and Dallas/Fort Worth divisions, said it will donate $5 to the food bank – up to $100,000 – for every social share with the #KrogerCares hashtag. Moreover, Kroger is inviting customers to make in-store cash donations to the Red Cross, and its 443,000 associates to help support fellow associates in the Houston area affected by the storm through the international fundraising effort Helping Hands.
The Cincinnati-based grocer also continues to aid rescue organizations, shelters and first responders with food, water and toiletries, while its mobile Kroger Pharmacy is helping affected Houston-area residents refill prescriptions, provide immunizations, and perform blood pressure and glucose screenings.
"This storm has ravaged our city, but I know the heart and resilience of Houstonians: we can and will overcome this," said Marlene Stewart, president of Kroger's Houston division. "Kroger is working tirelessly to help support recovery, rescue and relief efforts. We will be here every step of the way."
Other food retailers with stores in Texas that are donating to help aid Harvey relief efforts include:
Minneapolis-based Target Corp., which is donating $500,000 to be redistributed through the Red Cross, the Salvation Army and Team Rubicon
Seattle-based Amazon.com and Austin, Texas-based Whole Foods Market, which are matching up to $1 million in donations made to the Red Cross, and  letting patrons donate essential items on the Red Cross' wish list
United Supermarkets, an Albertsons Cos. banner headquartered in Lubbock, Texas, which is adding all customer donations of $1 or more at registers to its own $10,000 donation to support the Red Cross
Batavia, Ill.-based Aldi, which is donating $100,000 to the Red Cross and $50,000 to the city of Rosenberg, Texas, as well as working with Feeding America to distribute 1,000 disaster-relief boxes containing canned fruit and vegetables, granola bars, peanut butter and utensils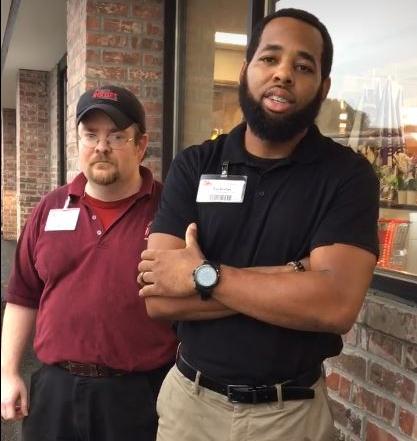 Being Neighborly
Texas food retailers aren't the only ones involved with relief efforts, however: Regional grocers outside of the Lone Star State are helping provide aid of their own.
In the Northeast, Farmington, Conn.-based Big Y World Class Markets is partnering with the Red Cross to raise donations, with customers and employees able to contribute funds Sept. 1-16 at all of its stores in Massachusetts and Connecticut. Meanwhile, in the Midwest, West Des Moines, Iowa-based Hy-Vee is accepting customer donations and matching all funds received Aug. 30-Sept. 30, up to $100,000. Funds will go to the Red Cross.
And just one state over from Texas, a Louisiana-based grocer is helping a region affected by disaster all to familiar to them. Rouses Markets, based in Thibodaux, La., and is sending several pallets of water and supplies with south Louisiana's Cajun Navy to help its Texas neighbors. The Times-Picayune reported that members of the volunteer organization, an informal group of private recreational-boat owners who assist in flood search-and-rescue efforts, have landed in Houston with their boats to assist residents affected by Harvey.
"We recall several years ago, we went through similar events, and our thoughts and prayers go out to the affected," said Nicholas Peterson, assistant store director at Rouses in Baton Rouge, La., in a video message.

"We've lived through this nightmare; we've seen this happen in our own community," an unnamed associate added. "So the fact that we can reach out and help our friends and neighbors in need means the world to us."