09/25/2017
Walmart Testing Direct-to-Fridge Grocery Delivery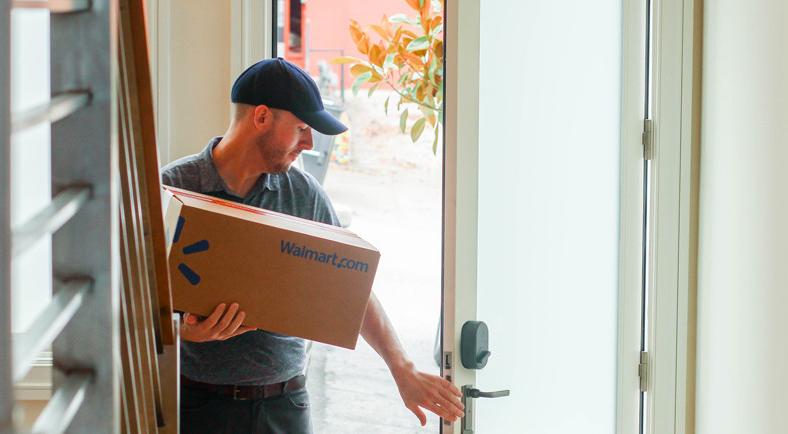 Wal-Mart Stores Inc. is testing a new service that delivers groceries not just to a customer's house, but also directly inside the person's fridge.
The grocer is testing the new idea with August Home, a San Francisco-based provider of smart locks and other smart home accessories, in Silicon Valley with a small group of the provider's customers. All testers opted in to participate in the test.
To use the service, customers place an order on Walmart.com for items, including groceries, which will be retrieved and transported by a driver from Menlo Park, Calif.-based same-day-delivery provider Deliv. If no one responds to the doorbell, a one-time, preauthorized passcode can be used to enter the home and complete the delivery, all while allowing the customer to monitor the delivery in real-time via a security system feed through their smart devices. Users also may receive notifications of when the delivery person unlocks and locks the front door.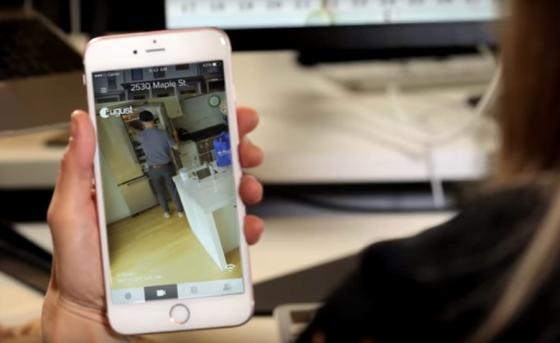 Walmart noted: "We asked the question: 'What if Walmart could help busy families like mine ensure my fridge was always well stocked? What if we created a service that not only did my grocery shopping and brought everything to my home, but even went so far as to put it directly into my fridge? And, what if it was even more convenient because this "in-fridge delivery" happened while I was at work or off doing other things?'"
In the future, the retailer plans to offer other location options for delivery to customers, from inside the house or fridge to the garage.
"These tests are a natural evolution of what Walmart is all about – an obsession in saving our customers not just money but also time, making our customers' lives easier in the process," the company added. "What might seem novel today could be the standard tomorrow."
In recent months, Walmart has been working to make it easier than ever for customers to get their groceries where, when and how they want, using click-and-collect innovations such as an automated grocery pickup kiosk and more in-store pickup towers, free two-day shipping and delivery via Uber, or even having orders delivered by associates on their way home from work. The Bentonville, Ark.-based mega-retailer also just celebrated the 1,000th location for its Online Grocery Pickup service, and is even testing the service for shoppers using EBT benefits.