Walmart Bows 1st Boynton Beach, Fla., Neighborhood Market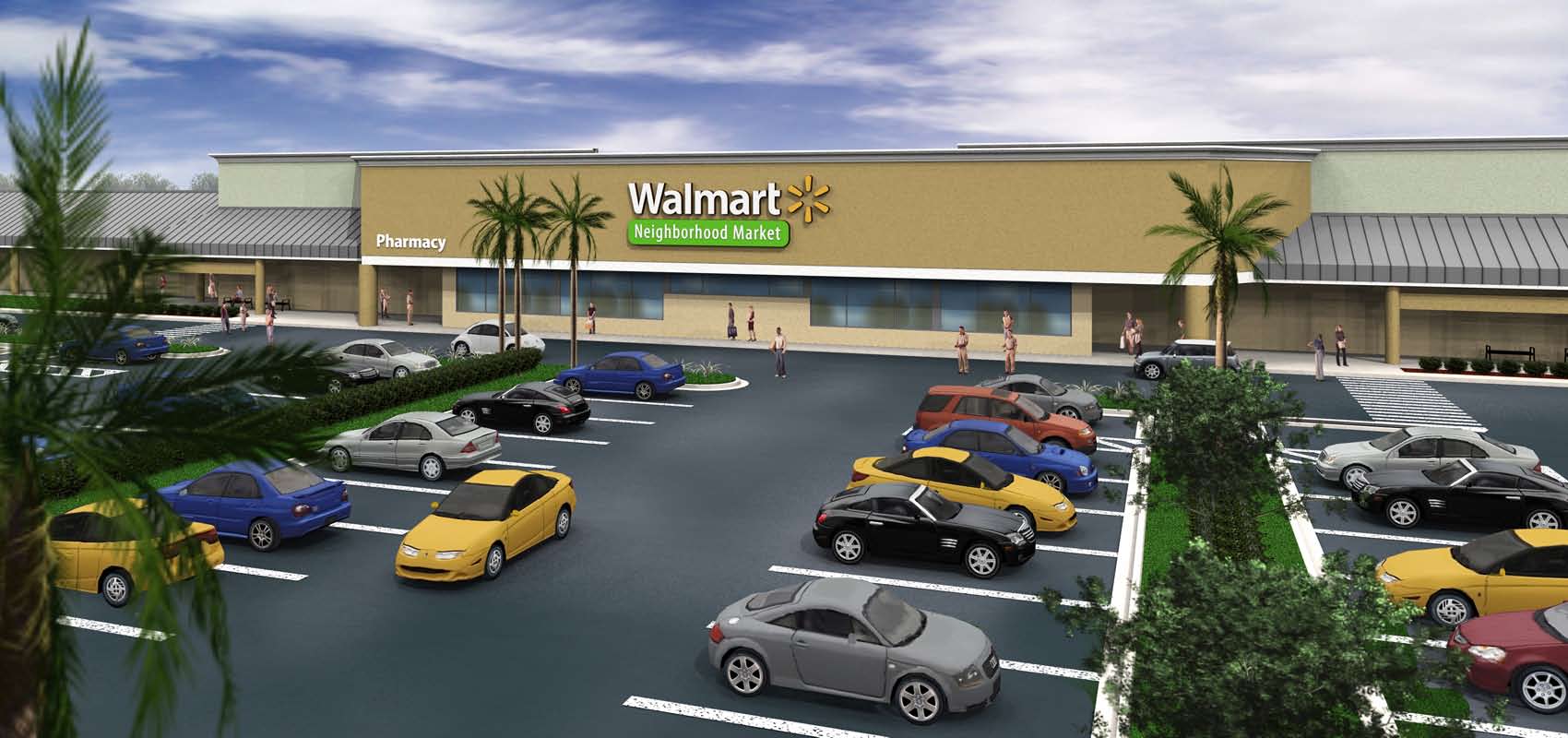 Walmart opened the first Walmart Neighborhood Market in Boynton Beach, Fla., on Jan. 16. The store provides 90 part- and full-time positions for community members.
"The Walmart Neighborhood Market will be a good addition to the Boynton Beach community, since there are no other grocery stores nearby," noted Stuart Caine, president of the Coalition of Boynton West Residential Associations (COBWRA). "The store is filling a vacant retail spot which should strengthen the entire Boynton Trail Center shopping area and continue COBWRA's vision of having attractive separations of commercial properties from residential areas. It will be convenient to people in the area and offer a competitive alternative."
Tailored to the local community, the store offers a broad assortment of fruits and vegetables, fresh bread, and Hispanic, Caribbean, kosher and gluten-free items, along with meats, cheeses and prepared foods. The deli has a Grab-and-Go section with rotisserie chicken, fresh-baked pizza and standard deli sides. The store's rational convection no-fry oven uses no oil or grease.
Additional features include a pharmacy and HBC area; stationery, paper goods, pet products and hardware items; and the ability for customers to print their own digital photos at the store.
The store also provides "Site-to-Store," a free service enabling customers to ship online orders from Walmart's website at no charge to any Walmart store for pickup, and the "Pay With Cash" program, which allows customers to order online and pay for the items with cash at all of the mega-retailer's U.S. stores. Bentonville, Ark.-based Walmart is the first major retailer to offer online purchases without requiring banking services or a credit, debit or prepaid card.
Further, the store's many energy-saving elements include LED lights in signage, freezer cases and the parking lot. The technology uses about 50 percent less energy than traditional lighting, according to Walmart, which operates 10,400 stores under 69 banners in 27 countries, and e-commerce websites in 10 countries.