10/29/2018
Wakefern Logs Record Sales of $16.5B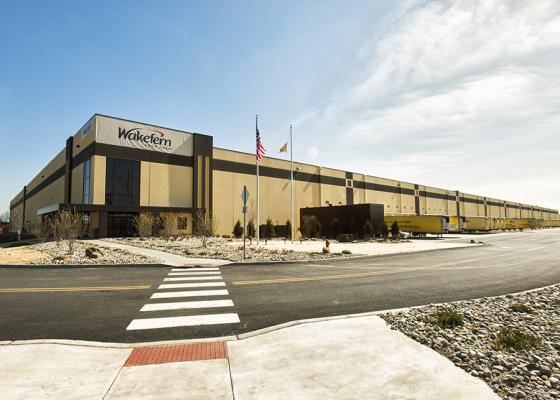 At Wakefern Food Corp.'s recent annual shareholders meeting, the company reported record retail sales of $16.5 billion for the 52-week fiscal year ending Sept. 29, a 1.6 percent rise from the year-ago period. The northeastern retailer-owned cooperative opened four new ShopRite stores and two Price Rite Marketplace locations during the same period.
"Thank you for believing that our way of doing business – a cooperative of family-owned businesses – can compete and win against the competition that comes our way," Wakefern Chairman and CEO Joseph S. Colalillo said during the Oct. 25 event at the Hilton in East Brunswick, N.J. "The strong relationships we've created with our customers have built our brands and businesses."
Colalillo also revealed the retirement of Chuck Infusino, president of New Jersey-based Little Falls ShopRite Supermarkets Inc., from Wakefern's board of directors and the addition of Tom Cingari, a partner in Grade A Markets Inc., in Connecticut.
COO Joe Sheridan discussed Wakefern's accomplishments over the past year and spoke of plans to open and remodel stores in 2019 while growing and improving the co-op's ecommerce operations. According to Sheridan, Wakefern is in the midst of testing artificial intelligence and next-generation learnings to elevate the retail experience.
EVP Chris Lane noted efforts to boost retail operations through targeted rebranding and a focus on private brands, adding that Wakefern is assembling a team to source on-trend products with innovative packaging and design. He also mentioned the introduction of a new format and reimagined shopping experience at three Pennsylvania Price Rite Marketplace pilot stores. The rebranded stores, located in Allentown, Bethlehem and Secane, feature special deep discounts while offering more organics, more fresh foods, more convenience and better value. 
Wakefern shareholders also re-elected to the board of directors at the meeting are Colalillo, chairman and CEO; Larri Wolfson, Dominick J. Romano and Irv Glass, vice chairmen; Lawrence Inserra Jr., treasurer; Jeffrey Brown and Sean McMenamin, assistant treasurers; Richard Saker, secretary; and Ned Gladstein, Nicholas Sumas and Shawn Ravitz, assistant secretaries. Additionally, Sheridan and Lane were re-elected to their respective current roles in the company.
The largest retailer-owned cooperative in the United States, Keasbey, N.J.-based Wakefern comprises 50 members that independently own and operate 352 supermarkets under the ShopRite, The Fresh Grocer, Price Rite Marketplace and Dearborn Market banners in New Jersey, New York, Connecticut, Pennsylvania, Maryland, Delaware, Massachusetts, New Hampshire, Rhode Island and Virginia. Together with its member companies, Wakefern employs more than 70,000 people, and is one of the biggest employers in New Jersey. The company is also No. 7 on Progressive Grocer's 2018 Super 50 list of the top grocers in the United States.