Price Rite Pilot Aims to Raise Shopping Experience
Get great content like this right in your inbox.
Subscribe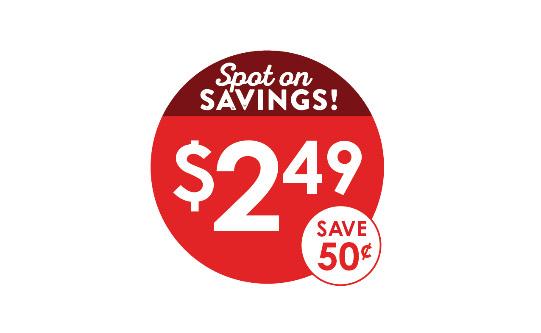 In the next step of its go-to-market strategy, Price Rite Marketplace has rolled out a pilot program featuring special deep discounts, improved fresh offerings and a superior shopping experience at three of its Pennsylvania stores in Bethlehem, Allentown and Secane.
At the Oct. 5 launch celebrations at the three locations, customers will find even lower prices on hundreds of items, new private label and organic items, and stores redesigned to provide a better shopping experience. The community events will include music, free sampling and gift cards.
"For more than 20 years, Price Rite has been proud to offer incredible value and fresh products to our shoppers," noted the banner's president, Jim Dorey, who took the helm last November. "Now we are moving forward by cutting prices further on hundreds of items while highlighting our fresh offerings and making it even easier to spot extraordinary deals in our redesigned and reimagined Price Rite Marketplace stores."
The three-store program also marks the introduction of the Price Rite Marketplace Drop Zone, a unique in-store destination offering deals, surprise buys and essential products typically priced at $3 or under. Meanwhile, all-new Spot on Savings! signage – easy-to-find bright-red "spots" populating every aisle – will highlight weekly deals on staple items.
The Bethlehem and Allentown stores will roll out the special deals in tandem with their newly revamped layouts, joining the Secane store, which is adding further improvements to its redesign. The reimagined locations have a bright, revitalized décor, including a market-style produce department with new LED lighting; vibrant color palettes; and clear signage throughout the stores.
Price Rite prides itself on sourcing products from Pennsylvania farmers and other local purveyors. The three pilot stores also now carry a wider range of Wholesome Pantry products, with free-from, organic, and gluten-free options; a double-your-money-back guarantee on Price Rite brand products; and convenient self-service checkouts, as well as  such animal protein brands as Certified Angus Beef, Perdue's No Antibiotics Ever Chicken, Wholesome Pantry Organic chicken, and Oasis Halal.
Ahead of the official program launch, a creative promotional strategy touting the program's Spot on Savings! will blanket the stores' surrounding communities.
A registered trademark of Wakefern Food Corp., a retailer-owned cooperative based in Keasbey, N.J., and the largest supermarket cooperative in the United States, Price Rite operates 66 grocery stores in Connecticut, Massachusetts, New Hampshire, New Jersey, New York, Pennsylvania, Rhode Island, Maryland and Virginia. Wakefern is No. 7 on Progressive Grocer's 2018 Super 50 list of the top grocers in the United States.