ShopRite's Wholesome Pantry Line Gets More Items
Get great content like this right in your inbox.
Subscribe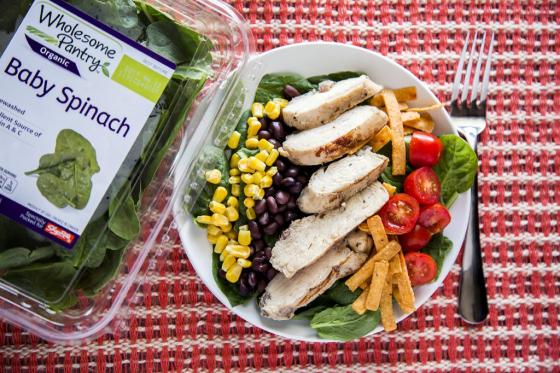 ShopRite is adding to its Wholesome Pantry line of affordably priced organic and better-for-you products. The new offerings span the produce, grocery and dairy categories.
Specifically, the latest items to join the line, which consists of both USDA-certified organic items and free-from products made without artificial additives, flavors, colors and preservatives, are organic salads and greens, organic baby carrots, organic grape tomatoes, dried fruits, nuts and trail mixes, organic popcorn, organic quinoa, organic apple cider vinegar, organic maple syrup, organic salad dressing, organic rice, organic eggs, and organic omega-3 milk with DHA.
"We're excited about the expansion of our Wholesome Pantry line, as it demonstrates our unwavering commitment to helping customers find 'better-for-you' products that fit their budgets and their lifestyles," said Natalie Menza-Crowe, ShopRite's director of health and wellness. "When it comes to their personal health and wellness goals, we want our shoppers to feel empowered, inspired and excited about the large array of healthy options that are on the shelves and available to them."
"With a continued focus on value, convienence and variety, we look forward to providing our customers with even more innovative, high-quality Wholesome Pantry products in the weeks and months ahead," noted Loren Weinstein, the banner's director of private label/branding.
Further additions to the line over the next few months will include organic snacks such as cookies, trail mixes and single-serve items; organic honey; organic juices; and organic fruit preserves.
Since its launch last December, Wholesome Pantry has introduced more than 210 products across the store, including almond butter, milk and alternative dairy-free milks, fresh poultry, fresh produce, frozen fruit, and packaged snacks. According to ShopRite, the line has been one of the fastest-growing private brands ever rolled out in the banner's 70-year history.
ShopRite is the registered trademark of Keasbey, N.J.-based retailer-owned cooperative Wakefern Food Corp. With more than 270 supermarkets throughout New Jersey, New York, Pennsylvania, Connecticut, Delaware and Maryland, ShopRite serves more than 6 million customers each week.