07/27/2018
UNFI's Acquisition of Supervalu: What Does it Mean?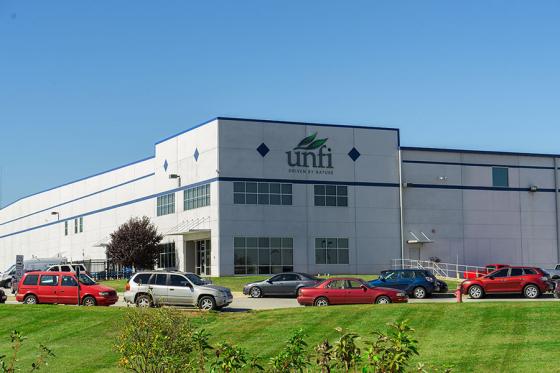 As the shock waves of United Natural Foods Inc.'s acquisition of Supervalu die down, the big question is what the repercussions of such a momentous deal will be for the grocery industry. To find out, Progressive Grocer spoke to some seasoned observers of the retail scene.
"There are transformational implications on UNFI buying Supervalu," asserted Burt Flickinger III, managing director of New York-based Strategic Resource Group, who notes that "this deal would not have happened nearly this quickly and well without the great, highly comprehensive 360-degree work of Jason Aintabi at [alternative investment management firm] Blackwells and his board chair slate, led by the best food retail and distribution CEO in the U.S., Rick Anicetti."
The Fate of the Retail Stores
First off, naturally, everyone's wondering what will become of Supervalu's remaining supermarket locations, now that Providence, R.I.-based UNFI has revealed plans "over time … to divest Supervalu retail assets in a thoughtful and economic manner." Minneapolis-based Supervalu has already divested itself of its Farm Fresh banner, and the company noted in its most recent earnings report, released the same day that the news of the acquisition broke, that it was continuing to pursue the sale of its corporate-owned and -operated Shop 'n Save and Shop 'n Save East retail operations.
Flickinger offered a couple of data-backed predictions: "Based on our Strategic Resource Group site research and consumer and competitive and geo-demographic and geo-economic analyses of all five of the Supervalu corporate chain stores' markets, Supervalu had great legacy stores/locations that are very attractive to sell some to Whole Foods-Amazon and convert many to UNFI 'MFCs' – mini fulfillment centers – that are robotized."
For his part, Jim Wisner, owner and president of Libertyville, Ill.-based Wisner Marketing, expressed the belief that Supervalu's roughly 80 Cub Foods stores would more likely be sold off as a unit, given that their comprehensive market share makes them a particularly "viable entity," particularly in the Twin Cities area. Although West Des Moines, Iowa-based Hy-Vee might emerge as a potential suitor, Wisner noted that the Cub stores were "fair game for anyone" and "could actually fit with a lot of people.
The rest of the stores would probably go in piecemeal sales to various buyers, including other wholesalers, as the locations could more readily be turned around as independent operations, he observed.
More Consolidation to Come?
Describing the acquisition as "a powerhouse of a deal," Jeremy Diamond, director of the Baltimore-based Diamond Marketing Group, noted that "UNFI has been doing well as grocery shoppers, specifically Millennials, are focused on products from companies that are natural, help the world in some way and make them feel good. We'll probably see more consolidation between mainstream wholesalers and natural/organic grocery wholesalers. UNFI recently gained the Shoppers supply account, formerly supplied by KeHE, which increases UNFI's volume tremendously."
The Union of Specialty Distributor and Broadline Wholesaler
Beyond the fate of Supervalu's stores, Flickinger noted that as a result of the acquisition, "UNFI becomes the first truly national food wholesaler, which also gives UNFI much more leverage in the Amazon-Whole Foods relationship, and No. 1 procurement power to lower cost of goods sold, increase net margins –some at CPGs' expense – and make Supervalu retail more competitive."
Additionally, he pointed out, UNFI gains a "ubiquitous distribution center system across America with Supervalu," helping both Amazon-Whole Foods and the "proverbial Davids" of grocery – small-town independent retailers – realize far better buying power through the combination of companies.
Further, Flickinger continued, "the combination of UNFI-Supervalu catalyzes new customer relationships that the prior Supervalu officers failed to develop with Target, Walgreens and many [other] readily apparent opportunities."
Wisner referred to the union of the two companies as the "really intriguing piece" of the deal, as UNFI and Supervalu combine with the aim of becoming "more of a full-store wholesaler than anyone else," able to serve all grocery segments.
How that integration will occur, however, is the challenging part, he acknowledged, since the business of a specialty and natural/organic distributor – UNFI's bailiwick – is entirely different from that of a broadline wholesaler such as Supervalu. Cautioning that that the process will be "a real learning curve for UNFI," which is only about a third of the size of Supervalu, Wisner counseled the smaller company, whose CEO and COO will head the combined entity, to retain enough Supervalu leadership to oversee those elements it has little experience with as yet, including real estate services and perishables like meat.
Characterizing the situation as "a little like if Walmart bought Whole Foods," in terms of vastly divergent business models and go-to-market strategies, he emphasized that "UNFI has to be a learning organization," adding that how well the two companies integrate will determine the combined entity's ultimate success.