Supervalu to Exit Farm Fresh Banner
Get great content like this right in your inbox.
Subscribe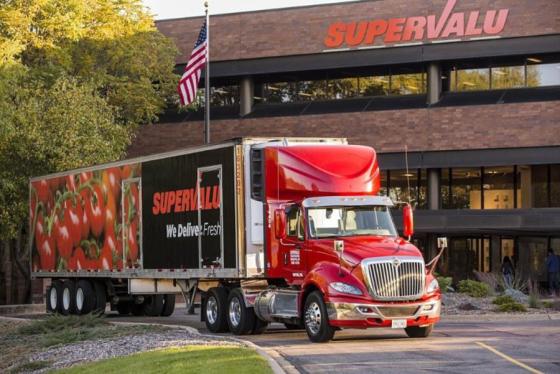 Supervalu has entered into three separate definitive agreements to sell 21 of its 38 Farm Fresh Food & Pharmacy stores for about $43 million in cash to three retailers: Harris Teeter, Kroger Mid-Atlantic Division and Food Lion. Eden Prairie, Minn.-based Supervalu is also involved in ongoing discussions and exploring potential deals to sell the remaining Farm Fresh locations to current and prospective wholesale customers and certain Farm Fresh employees.
A recent local report predicted that the chain was likely to face the sale or shuttering of its stores, based on the accounts of concerned employees.
"Over the past two years, we've been working diligently and rapidly to transform our business to become the wholesale supplier of choice for grocery retailers across the United States," said Supervalu President and CEO Mark Gross. "In 2016, we sold Save-A-Lot and its network of approximately 1,350 retail locations. Last year, we acquired Unified Grocers and Associated Grocers of Florida, which, when combined with substantial organic growth, added more than $5 billion in run-rate sales to bring our core wholesale business to nearly $13 billion. Exiting the Farm Fresh banner will enable us to allocate greater resources and energy toward the strategic growth of our wholesale business. We also continue to aggressively pursue other important initiatives, including the monetization of real estate through sale-leaseback transactions and cost reduction across the company. We are confident our efforts are driving growth and enhancing our competitive position."

Continued Gross: "This decision was not taken lightly given the impact on our employees and the communities we serve, but we strongly believe this decision is in the best long-term financial and strategic interest of our business. Our leadership team and board of directors remain committed to taking proactive steps to transform our business and drive stockholder value."

"We are thankful for the tremendous service our employees have delivered at Farm Fresh through the years, and are grateful for the opportunities we've had to share in the lives and special events of our customers and employees across the Hampton Roads, Richmond, Williamsburg, and Elizabeth City communities," noted Anne Dament, Supervalu's retail, marketing and private brands. "We are working with the buyers to ensure a smooth transition and we expect them to offer positions to many Farm Fresh employees. In addition, we plan to offer eligible employees severance and other job transition support."
Unanimously Approved Agreements
The agreements are as follows:
10 stores being sold to Harris Teeter (a division of Kroger), including six in-store pharmacies and three fuel centers
Eight stores being sold to Kroger Mid-Atlantic Division, including eight in-store pharmacies and four fuel centers
Three stores being sold to Ahold Delhaize USA division Food Lion, including three in-store pharmacies 
The deals, which were unanimously approved by Supervalu's board of directors, are expected to close in May 2018, subject to customary closing conditions. The company is working with a third party to liquidate the inventory at the 21 Farm Fresh stores.
Regarding Farm Fresh pharmacies not included in these three sale transactions, Supervalu has entered into agreements to transfer pharmacy prescription files to other area pharmacies, with prescription files from 10 pharmacies to be transferred to Rite Aid and those of four to CVS Pharmacy. 
Customers of these Farm Fresh pharmacies will receive detailed information on the transfer of their pharmacy files by mail over the next week to 10 days, and information will also be available at each pharmacy.
The Food Partners LLC, an investment banking firm based in Washington, D.C., advised Supervalu on the transactions, and is advising the company as it continues to look into of the sale of the 17 remaining Farm Fresh stores.    
Founded in 1957, Virginia Beach, Va.-based Farm Fresh currently employs about 3,300 associates.
Supervalu serves customers across the United States through a network of 3,324 stores comprising 3,111 wholesale primary stores operated by customers serviced by the company's food distribution business and 213 traditional retail grocery stores operated under five retail banners in six geographic regions. The company has about 31,000 employees.