Activist Investors Target Supervalu Amid Business Transformation
Get great content like this right in your inbox.
Subscribe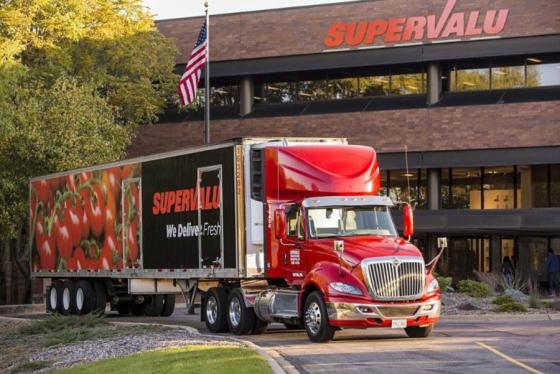 Apparently unsatisfied with Supervalu Inc.'s efforts to grow the business, activist investors are seeking three seats on the grocery operator's board of directors in their push for a sale or breakup of the company.
New York-based Blackwells Capital, which currently owns about 4.3 percent of Minneapolis-based wholesaler-retailer Supervalu, has pressed the company to divest its retail stores and hire new leadership, the Minneapolis-St.Paul Business Journal reported.
Reportedly rebuffed in private efforts to get Supervalu to split itself into several companies, Blackwells now appears poised for a proxy fight as it aims to nominate its own director candidates at Supervalu's annual stockholders meeting later this year, Supervalu said in a statement.
Blackwells reportedly had urged Supervalu to split itself into separate companies each focusing on retail and wholesale, then sell the wholesale unit to a buyer such as SpartanNash Co. or United Natural Foods Inc., according to the Business Journal.
Supervalu said in a statement that its management team is "confident that their ongoing efforts to transform the company are driving growth and enhancing Supervalu's unique competitive position." The company acknowledged its ongoing talks with Blackwells, which it accuses of deciding "to threaten an unnecessary and counterproductive proxy contest."
Since divesting the bulk of its retail operations in 2013 to what is now Albertsons Safeway, Supervalu has focused on building its wholesale operations. "Sales from Supervalu's wholesale operations are now approximately 75 percent of its total annual sales, up from approximately 44 percent only two years ago," the company said, enhanced by its recent acquisitions of Unified Grocers and Associated Grocers of Florida.
Additionally, Supervalu has added more than $5 billion in run rate sales to bring its core wholesale business to nearly $13 billion, including the addition of significant new wholesale customers such as The Fresh Market. Further, the company has brought in new leadership for both its wholesale and retail operations.
'Effective Strategy'
Supervalu management has implemented "an effective three-prong wholesale strategy that is producing strong results," the company explained: retain existing customers, do more business with existing customers, and gain new customers. "We believe our efforts are strengthening Supervalu's industry position, creating new avenues of growth and further positioning Supervalu to be the grocery supplier of choice for retailers throughout the United States," the company said.
Meanwhile, the company said, "we continue to invest in well-positioned retail assets, which remain important customers of our growing wholesale business. … We continue to pursue store sales and closures for underperforming locations while exploring options for specific banners."
After divesting the Albertsons banners, Supervalu also sold its hard-discount Save-A-Lot chain but continues to own and operate the Cub Foods, Farm Fresh, Shoppers Food & Pharmacy, Shop 'n Save and Hornbacher's banners.
With sales of around $16 billion, Supervalu Inc. serves customers across the United States through a network of 3,324 stores composed of 3,111 wholesale primary stores operated by customers serviced by the company's food distribution business and 213 traditional retail grocery stores operated under five retail banners in six geographic regions.