08/21/2018
Supervalu Shareholders Vote for Reorganization to Sell Retail Banners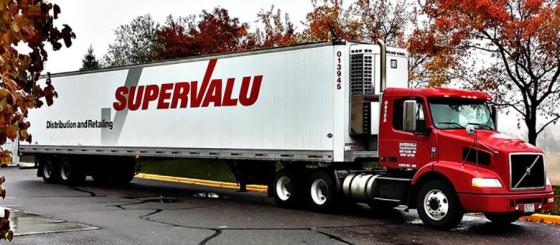 Retailer-wholesaler Supervalu has taken further steps to shed its retail operations, with its shareholders voting for a reorganization that would make a selloff easier for the company, the Star Tribune (Minneapolis) has revealed. This comes less than a month after the Eden Prairie, Minn.-based company, one of the country's largest grocery wholesalers and grocery distributors, agreed to sell to Providence, R.I.-based United Natural Foods Inc. (UNFI).
Supervalu is seeking to reorganize its corporate structure into that of a holding company. It first made the proposal to do so in June, seeking to further facilitate strategic transformation, among other benefits to stockholders.
The decision, according to the news outlet, was "the most consequential at a later-than-usual annual meeting last week" that would have ended the relationship between Supervalu management and activist shareholder Blackwells LLC. Blackwells originally submitted an effort to replace the company's board but withdrew it days after the announcement of Supervalu's planned merger with UNFI.
When it presented its plan for reorganizing in June, Supervalu said it wished to:
Organize and further segregate its wholesale and retail operations in an operationally efficient and strategic manner, including to separate the wholesale and retail operations held by Supervalu Inc., its current public company entity

Facilitate its previously revealed strategic transformation plan to sell some retail assets to third parties

Better segregate its liabilities into their respective business segments

Improve its strategic, business and financial flexibility

Permit it to realize its strategic transformation plan in a tax-efficient manner that may make it better able to use a material portion of its capital-loss carry-forward, which could generate about $300 million of cash tax benefits for the company over the next 15 years or so
While UNFI said it planned to sell Supervalu's retail banners after the acquisition's closure, Supervalu is still allowed to sell some or all of the chains first if any deals meet conditions agreed upon by the two parties, Star Tribune said. The holding company structure can assist, although that wasn't a condition agreed upon in the Supevalu-UNFI merger.
Although it's expected that a number of entities will bid on the remaining Supervalu chains, one expert recently told Progressive Grocer that Albertsons Cos., whose recent deal to merge with drug chain Rite Aid died, has the opportunity to use capital from the failed merger to purchase one, two or even three of Supervalu's top corporate retail chains. Burt Flickinger III, managing director of New York-based Strategic Resource Group., said that Cub Foods, Hornbacher's and Shoppers Food & Pharmacy, all of which he believed that Supervalu didn't know how to operate effectively and competitively, are prime opportunities for the Boise, Idaho-based grocery giant.
Eden Prairie, Minn.-based Supervalu Inc. is one of the country's largest grocery wholesalers and grocery distributors, serving customers across the United States through a network of 3,606 stores composed of 3,495 wholesale primary stores operated by customers serviced by Supervalu's food distribution business, and 111 traditional retail grocery stores in continuing operations operated under three retail banners in three geographic regions. The company is No. 18 on Progressive Grocer's Super 50 list of the top grocers in the United States.