Sprouts Adding 30 Stores in 2018
Get great content like this right in your inbox.
Subscribe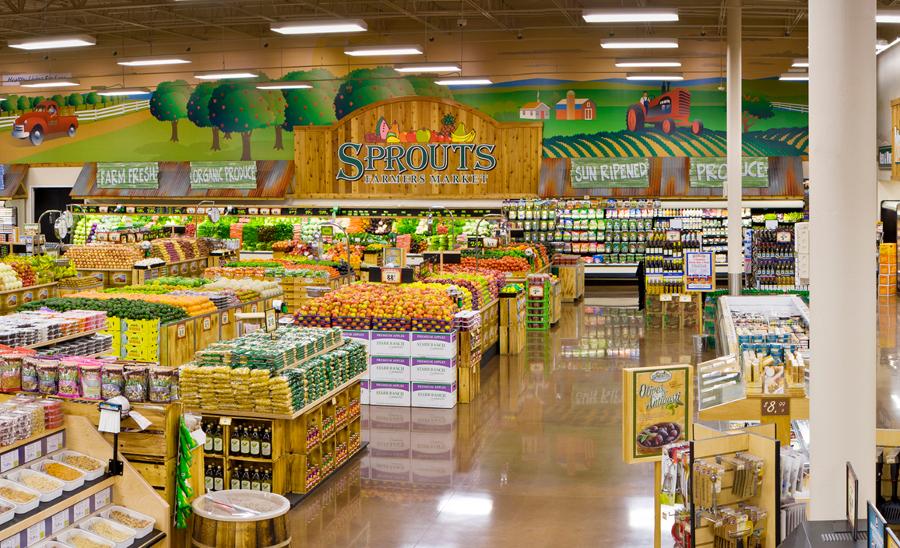 Natural and organic grocer Sprouts Farmers Market has unveiled plans to expand this year with 30 new stores, six of which are set to open in the second quarter.
The 30 stores will be located nationwide, while the six opening in Q2 will be on opposite coasts, one each in Sparks, Nev.; San Diego; Lincoln, Calif.; Charlotte, N.C.; Augusta, Ga.; and Simpsonville, S.C. The Simpsonville location will mark Sprouts' entry into South Carolina, its 16th state.
"Sprouts' knowledgeable and friendly team members are the hallmark of our stores," said Sprouts COO Dan Sanders. "We're excited to meet our new neighbors in Simpsonville and introduce them to our fresh, natural and organic products at value prices across the store."
Also in 2018, Sprouts will open stores in Maryland, Pennsylvania and Washington state, bringing its state count to 19 by the end of the year. Each store that opens is expected to bring about 120 new jobs to its local neighborhood.
The news follows Sprouts announcement late last year of its plans to open nine new stores in 2018 and continue its expansion in Florida.
Despite Seattle-based ecommerce giant Amazon's purchase of Sprouts' biggest rival, Austin, Texas-based Whole Foods Market, last September, Sprouts is on solid financial footing: Its Q3 of fiscal 2017 saw a 16 percent increase in net sales, driven by 4.6 percent growth in same-store sales and the strong performance of its new stores.
Based in Phoenix, Sprouts employs more than 27,000 associates and operates 280-plus stores in 15 states from coast to coast.