SpartanNash Debuts Delivery in Grand Rapids
Get great content like this right in your inbox.
Subscribe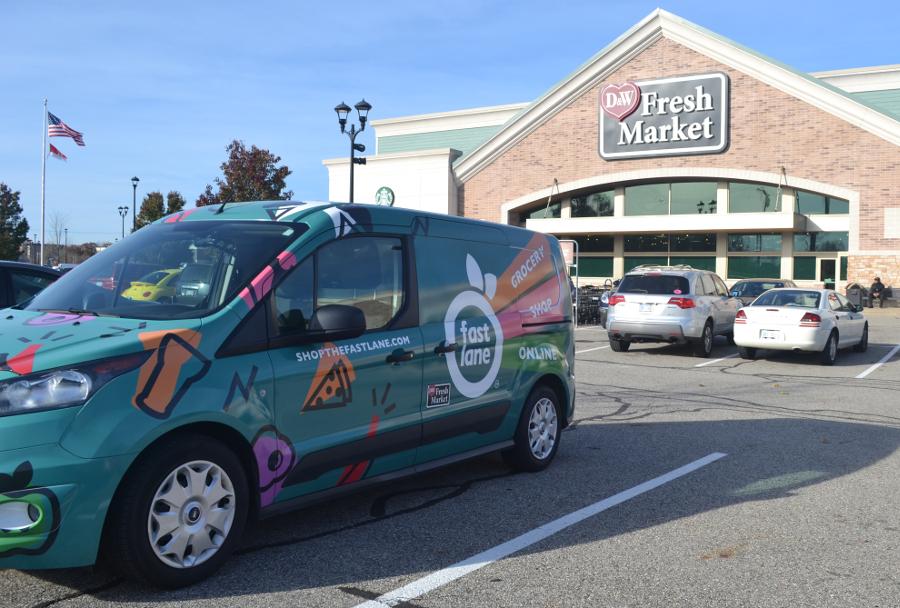 SpartanNash now offers grocery delivery via its Fast Lane ecommerce program, which already offers click-and-collect service at 27 D&W Fresh Market and Family Fare Supermarkets stores across Michigan and South Dakota.
Having debuted the service officially at the Knapp's Crossing D&W Fresh Market in its hometown of Grand Rapids, Mich., SpartanNash now allows users in select ZIP codes – including 49525, 49301, 49503, 49505 and 49506 – to visit shopthefastlane.com and submit orders to a team of Fast Lane personal shoppers. Because these shoppers and delivery drivers are SpartanNash associates, the company is able to own the entire experience and build relationships between shoppers and customers.
Yes loyalty-program accounts link automatically to customers' Fast Lane accounts, allowing for a seamless experience earning rewards and additional savings. Past Fast Lane orders are all available online, making it even easier to clip digital coupons, select commonly purchased items, or sort by department, sale items or dietary restrictions when placing an order.
"Offering at-home delivery enhances the level of convenience and personalized shopping we provide to our customers through Fast Lane," said Larry Pierce, EVP of merchandising and marketing at SpartanNash. "Our wide selection of craft beer, wine and spirits is also available for delivery, allowing our customers to shop every aisle of our stores from the convenience of their own homes, all at the same prices you'll find in our stores."
Customers who use the delivery service will receive free service on their first three orders when using the code "FASTLANE" and purchasing at least $50 worth of goods. They also may use the curbside pickup option at the Knapp's Crossing D&W Fresh Market, with no minimum purchase required. Additional savings also are available via annual and monthly membership, regardless of delivery or pickup, at shopthefastlane.com.
Grand Rapids remains a relatively untouched region of Michigan when it comes to grocery delivery. Currently, Instacart doesn't serve the area, while Shipt works with the only major chain in the area offering delivery: Meijer. 
However, Michigan has been seeing ramped-up activity in grocery delivery: Meijer unveiled its plan to spread grocery delivery via Shipt across the Midwest following the service's debut in Detroit, and only a month later, Instacart announced its move into several Michigan cities, where it will delivery groceries from a number of retailers. More recently, pure-play ecommerce grocer Door to Door Organics closed up shop less than two weeks ago, pushing rival Doorganics to immediately reveal expansion plans of its own, first into the Motor City. 
SpartanNash is a retailer-wholesaler that operates 145 supermarkets, primarily under the Family Fare Supermarkets, VG's Food and Pharmacy, D&W Fresh Market, Sun Market, and Family Fresh Market banners.