Sobeys Debuts New Concept Store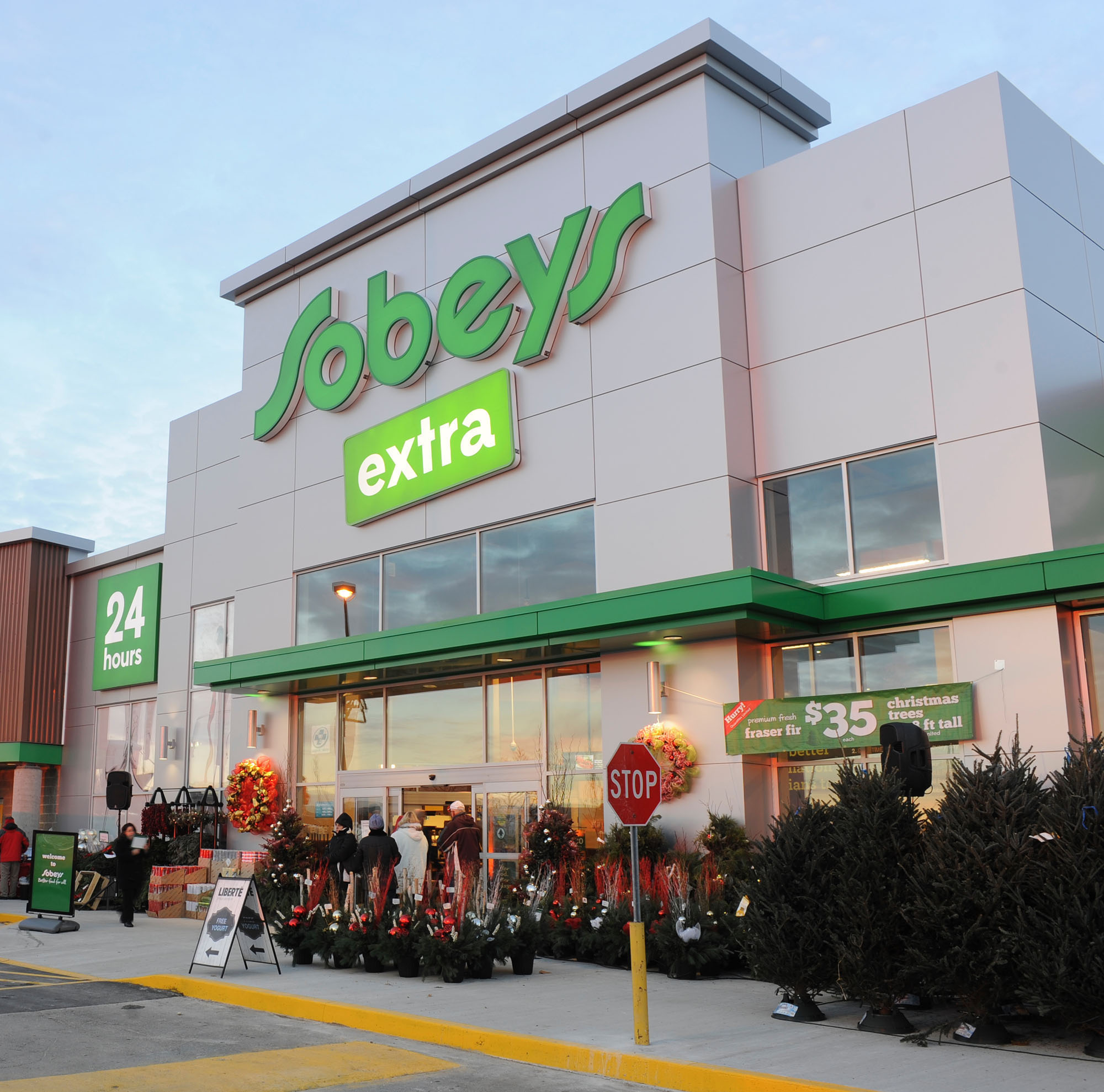 Sobeys Inc. held the grand opening of the first Sobeys extra in Burlington, Ontario, on Nov. 28. The newly renovated, 58,000-square-foot store was designed to deliver on the Canadian grocer's aim of "Better Food for All" with a wide variety of fresh products, healthy and wholesome choices, sustainable options, and time-saving meal ideas.
Marc Poulin, president and CEO of Stellarton, Nova Scotia-based Sobeys, described the grand opening as "a significant milestone in our journey to bring better food to all Canadians. Our new store concept offers customers an inviting atmosphere of food discovery while also offering many extras that will help customers to eat better, feel better and do better."
The "extra" in the concept's name denotes extra departments, extra products, extra experts and services, and extra savings; all backed by Sobeys' 100% Satisfaction Guarantee.
Extra Features
Among the store's features:
An in-store chef to offer advice, food tastings and classes, a wellbeing counselor to answer health and diet questions, and helps shoppers discover better food, and a cheese ambassador to provide guidance in selecting from hundreds of available cheeses, along with tips for entertaining.
A Special Events Center for food and wellbeing events hosted by Sobeys' food and health experts.
Sobeys' Kitchen, featuring ready-to-eat or -heat prepared meals made daily, including sushi and noodle dishes, stone oven-baked pizza, hot roast beef dinners, freshly roasted coffee and smoothies.
An expanded bakery stocked with artisan bread baked in-store, store-made Montreal- and New York-style bagels, cream-topped fruit cakes, pastries and gourmet cakes.
Natural Source and Wellbeing departments offering than 4,000 products to support health, energy and diet goals, including organic, sugar-free and gluten-free options; vitamin supplements; and natural health care products.
A larger produce department that carries ready-to-eat, store-made cut fruit and salad items, pre-cut vegetables, a wide variety of organic and local produce, and Signature Sobeys fresh programs such as potatoes displayed by usage and tomatoes by sweetness
Premium meat and seafood departments with butchers who will custom cut meat for any occasion, and a big selection of value-added meat and seafood preparations that are ready to cook; Certified Humane beef, pork and chicken; and MSC Certified fish products.
Premium cheese and deli departments providing a wide selection of specialty deli meats and cheeses, with new samples daily.
Along with weekly and monthly specials, Sobeys will offer everyday low prices on such essentials as butter, chicken, eggs, milk and potatoes, and food choices such as almond milk, organic bananas and organic eggs, and quinoa. Additionally, the company price-checks more than 3,000 items monthly, offers 3,000-plus low-price features, provides bonus Club Sobeys Points on more than 1,000 products, and offers more than 4,000 private label items.
A wholly owned subsidiary of Empire Co. Ltd., Sobeys owns or franchises more than 1,500 stores in all 10 Canadian provinces under such retail banners as Sobeys, Safeway, IGA, Foodland, FreshCo, Thrifty Foods and Lawton's Drug Stores, in addition to more than 330 retail fuel locations. Sobeys and its franchise affiliates employ more than 124,000 people.