ShopRites Add In-store Dietitian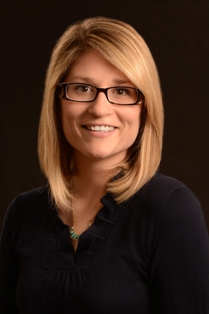 The ShopRites of East Hartford and Manchester have introduced an in-store dietitian, Lindsey Gomes, to offer customers at the two locations the nutrition information and guidance that can help lead to better food choices. Gomes has become one of more than 60 registered dietitians working in ShopRite stores in Connecticut, New Jersey, New York, Pennsylvania and Maryland.
"Adding Lindsey to our team at both of our stores … is just another way that we try to go above and beyond to provide value and service to our customers, associates and the local community," noted Richard Cohen, president and owner of Waverly Markets, a family business that owns and operates the two ShopRite markets.
As the retail dietitian for the ShopRites of East Hartford and Manchester, Gomes (left) will work with customers to help them with item choices and teach them to cook meals that will help them stay healthy, maintain their weight or manage health issues. She will also run grocery shopping tours, healthy-cooking classes, recipe and pantry makeovers, and other health-and-wellness initiatives and nutrition programs both within the store and in the community.
Gomes' previous positions include stints at the Waterbury, Conn., WIC (Women, Infants and Children) and Midstate Medical Center in Meridien, Conn. Her services are available at no charge to all ShopRite customers.
ShopRite is the registered trademark of Keasbey, N.J.-based retailer-owned cooperative Wakefern Food Corp.