ShopRite, Giant-Landover Donate Turkeys to Local Food Banks
ShopRite Partners In Caring, a year-round hunger-fighting initiative of Keasbey, N.J.-based Wakefern Food Corp., whose members operate stores under the ShopRite banner, has made a record donation of 100,000 pounds of turkeys, which will go to food banks in the retail cooperative's Northeast market area.
According to ShopRite Partners in Caring, the turkeys will help alleviate the increased need for fresh and healthy food in the wake of Superstorm Sandy, which battered the East Coast of the United States last month, leaving behind a trail of destruction.
"Now, more than ever, our neighbors need our help," said ShopRite Partners in Caring spokeswoman Christine Magyarits. "Helping families enjoy a traditional Thanksgiving dinner is something that we at ShopRite are truly thankful for."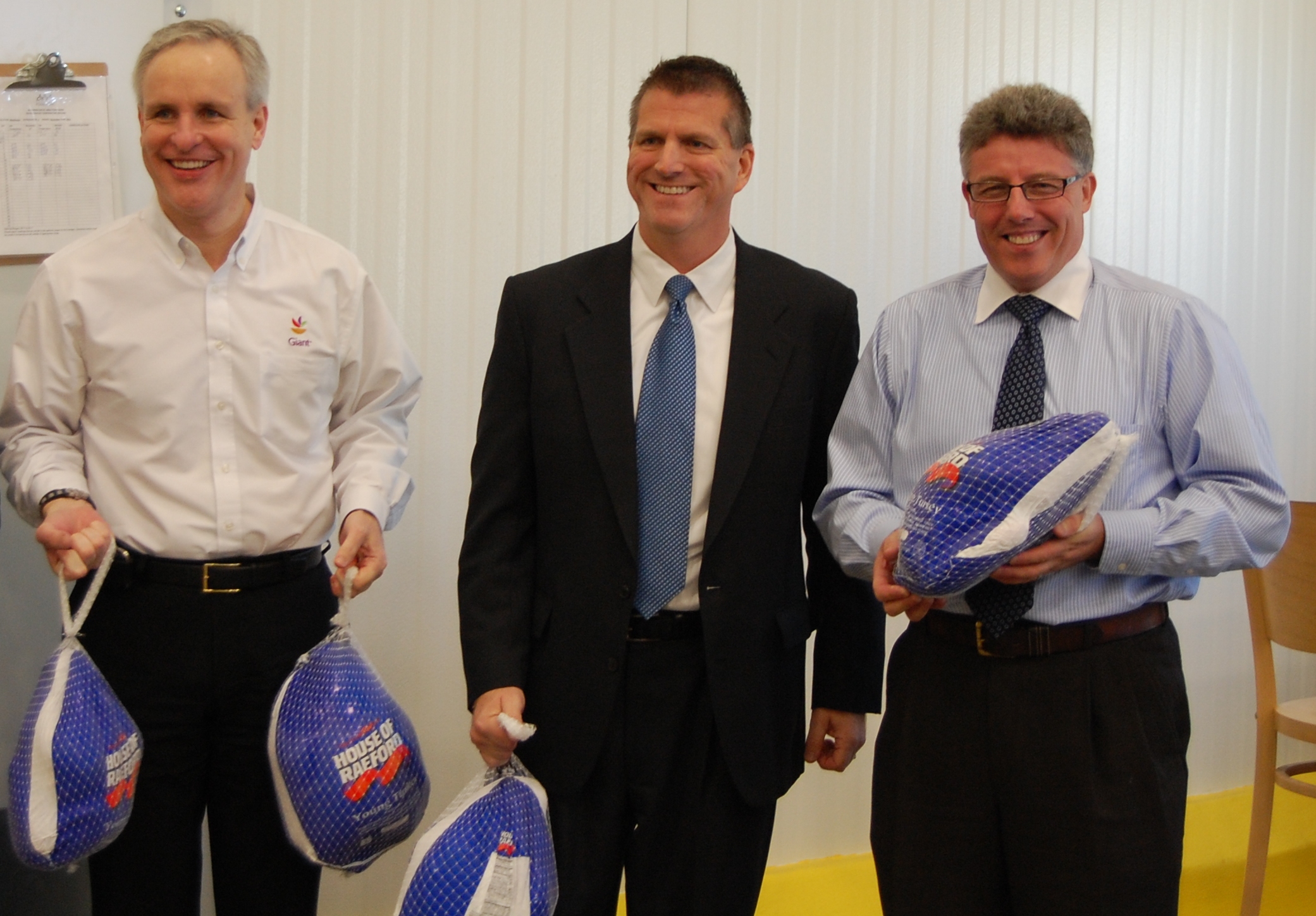 To date, the initiative has donated more than 700,000 pounds of frozen turkeys to food banks in New York, New Jersey, Connecticut, Delaware, Pennsylvania and Maryland. Since it began in 1999, ShopRite Partners In Caring has donated $29 million to more than 1,700 charities.
In related news, Giant Food of Landover, Md., delivered 1,000 turkeys for needy families to the Capital Area Food Bank on Nov. 16. The picture at left shows Giant Food president Anthony Hucker (left) and Brian Shelton, Giant Food VP of finance and Capital Area Food Bank board member (right), making the delivery to the food bank's COO, Mark McCaffrey (center). The donation from the 170-store Ahold USA division marked one of five to Feeding America food banks across the Mid-Atlantic region. The 5,000 turkeys will help provide Thanksgiving meals to thousands in Washington, D.C., Virginia, Maryland, and Delaware.