Retailers With Higher Reputation Scores See Higher Store Sales: Report
Get great content like this right in your inbox.
Subscribe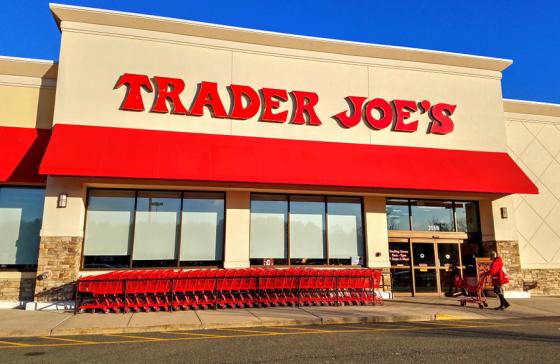 Reputation.com, a cloud-based enterprise reputation management platform, has found a direct correlation between Reputation Score – a comprehensive index of a company's digital presence and on-site customer experience – and store sales. Chains with high scores, including such food retailers as Trader Joe's, Costco, Publix Super Markets, Wegmans Food Markets and Whole Foods Market, saw same-store sales grow 2.8 percent, while chains with low scores saw a 1.1 percent dip in same-store sales, making for a total difference of 3.9 percent.
For its "2018 Retail Reputation Report," which details consumer sentiment regarding in-store experiences with various retailers, covering nine key customer experience categories, among them value, service and wait times, Reputation.com applied artificial intelligence, machine learning and sentiment analysis to text from 4.7 million online consumer reviews posted on Google and Facebook. The reviews detailed in-store shopping experiences at almost 30,000 locations owned by 88 retail chains.
"Trader Joe's Reputation Score, at 690, eclipsed every other grocery chain — outscoring the entire field on value, service and wait time, as well as manager and staff competence," the report noted. "In general, the rest of the field was challenged with lagging performance and year-over-year declines in value, service, cleanliness, manager competence, staff, product in-stock and amenities."
The Monrovia, Calif.-based specialty grocer was second in the ranking of Retail Reputation Leaders, while Wegmans was fourth, with a score of 664; Publix was eighth (662); Costco was ninth (658); and Whole Foods was 24th (585).
Among Value Leaders, Trader Joe's was No. 1, with a 4.7 rating, followed by Issaquah, Wash.-based Costco at No. 2 (4.5), Wegmans at No. 4 (4.4) and Dollar General at No. 12 (4.2).
For Service Leaders, Trader Joe's came in second, with a rating of 4.7, while Wegmans was in sixth place (4.6), Publix was in seventh place (4.5) and Costco was in 14th place (4.4.).
In the Wait-Time Leaders category, Trader Joe's once again led the pack, with a 4.5 rating; Wegmans was No. 2 (4.4), Costco was No. 4 (4.1), Target was No. 18 (3.6), Austin, Texas-based Whole Foods was No. 19 (3.5) and Publix was No. 24 (3.5).
The Cleanliness Leaders included Rochester, N.Y.-based Wegmans in second place, with a 4.7 rating; Trader Joe's in third place, also with a 4.7 rating; Publix in fourth place (4.7); and Costco in seventh place (4.6).
Regarding Convenience Leaders, Wegmans was again No. 2, with a 4.8 rating; Trader Joe's was No. 4 (4.7); Costco was No. 9 (4.6); and Publix was No. 10 (4.6).
The Management Leaders category results saw Trader Joe's in second place, with a 4.1 rating, while Goodlettsville, Tenn.-based Dollar General came in ninth (3.0), Wegmans was 10th (2.9), Publix was 12th (2.9) and Costco was 23rd (2.6).
At the top of the In-Stock Leaders rankings was Wegmans, with a 4.6 rating; other food retailers to make the list were Trade Joe's at No. 2 (4.6), Costco at No. 5 (4.5), Publix at No. 9 (4.5) and Whole Foods at No. 23 (4.3).
The Staff Leaders boasted among their ranks Trader Joe's at No. 2, with a 4.8 rating, as well as Lakeland, Fla.-based Publix at No. 3 (4.7), Wegmans in sixth place (4.7), Costco at No. 13 (4.6) and Dollar General in 23rd place (4.5).
Finally, the Facilities Leaders featured Wegmans in the second spot, with a 4.4 rating; Trader Joe's at No. 10 (4.3); and Publix in 19th place (4.2).
The 2018 report offered reviews on big-box discounters, high-end boutiques, sports retailers, cosmetics stores, hardware merchants and others.
"The best way to fully understand on-site customer experience is to apply AI, natural language processing and machine learning to the vast cloud of unprompted, unstructured data on the social web," Dr. Brad Null, chief scientist for Redwood City, Calif.-based Reputation.com, advised retailers. "That generates a massive competitive advantage."
Trader Joe's is No 10 in Progressive Grocer's 2018 Super 50 list of the top grocers in the United States, while Publix is No. 5, Whole Foods is No. 8 (under Amazon) and Wegmans is No. 14.