QFC to Offer Doghouses While Customers Shop
Get great content like this right in your inbox.
Subscribe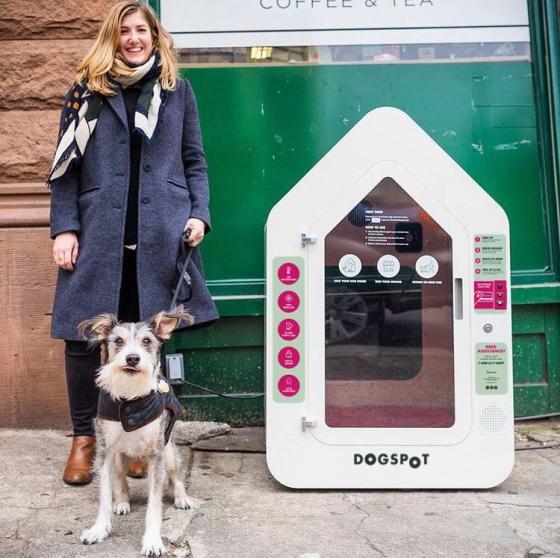 QFC has partnered with Brooklyn, N.Y.-based DogSpot to provide app-connected dog houses that are lockable, self-sanitizing, camera-monitored and temperature-controlled to provide dogs with a safe and comfortable place to wait while their owners shop at the grocery store. The houses will be available at eight Quality Food Center (QFC) locations throughout the greater Seattle area, free of charge.
The camera feed, or "Puppy Cam," enables customers to keep an eye on their dog while in the store. The structure provides shelter from the rain, and the temperature control allows for heated floors in the colder months and air conditioning in the summer.
QFC will be the first grocer in the Pacific Northwest to bring the DogSpot houses to its stores. The partnership between the two companies was formed with the understanding that there are more dogs than children in Seattle and that 97 percent of dog owners consider their dogs family members. 
"QFC is leading the way in new innovations that span health, fitness and fresh food, and now we're proud to pioneer DogSpot because it enables us to champion our four-footed community as well," said Suzy Monford, president of QFC. "Our primary goal is to offer a friendly, uplifting shopping experience for all of our customers, no matter their situation. These DogSpot houses at our stores will offer a safe and comfortable shelter for our customers' dogs and eliminate a barrier to shopping that pet owners often run up against."
Bellevue, Wash.-based QFC operates 62 stores in western Washington and Portland, Ore.,  and is part of the Kroger Co. Cincinnati-based Kroger