Strong Potential Lies in Private Label Pet Care
Get great content like this right in your inbox.
Subscribe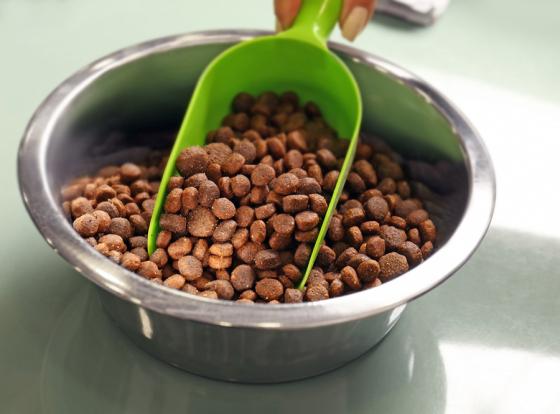 The pet category is a $70 million industry that continues to trend upwards each year. Retail sales account for a big piece of that pie. Nearly half of that number covers retail products like food, supplies and over-the-counter medications.
Savvy retailers have been banking on consumers' willingness to spend real money on pet products for years. The retailers that want to maximize their efforts are considering private label products as a way to manufacture and sell their own pet products for maximum control and maximum profit.
Options Aplenty
Depending on the agreement with the manufacturer, retailers have many options when going the private label route. Retailers can use their own recipes or formulas, but they also have the option to use nonexclusive ones developed by the manufacturer. Retailers also can choose between a variety of distribution plans or handle distribution themselves. Pricing and terms will, of course, vary by manufacturer and contract.
Consumers are drawn to private label brands by overwhelming value and savings. Just under 74 percent of Americans believe store-brand products to be a good alternative to name brands, Chicago-based Nielsen noted in a November 2017 article, while the New York-based Private Label Manufacturers Association estimates that $150 billion worth of store brands were sold last year. Further, private label brands are projected to gain another eight percentage points of market share by 2027, according to 2017 research by Wilton, Conn.-based Cadent Consulting Group.
"Carrying a private label can be an advantage to the store if they can create a following." --Jennifer Lord, Martin's Paw Mart pet stores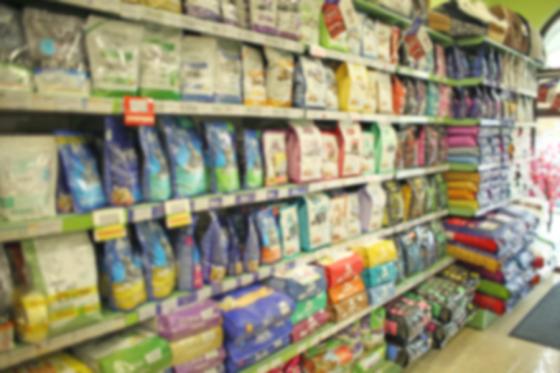 Follow the Leader
The advantages of carrying store-brand products are numerous. "Advantages are better costs for very high-quality items," explains Nicky Walsh, director of business development at Stamford, Conn.-based Daymon for Tops Markets LLC, in Williamsville, N.Y. "It also gives the national brands more competition. It can offer the customer a high-quality item, with higher margins than the national brands.
As an on-site associate, Walsh is involved in every aspect of the business, including product development, promotion and analysis of the market. "It is another choice for the customer," she notes. "It is an alternative to a national brand that can be purchased anywhere."
That exclusivity also means that the retailer has the added task of creating demand for the product itself. According to Jennifer Lord, group manager of five Martin's Paw Mart locations (Paw Mart is a stand-alone pet-brand store, but it has the support of South Bend, Ind.-based Martin's full-service supermarket brand), private label products require a little more work than an established brand.
"Carrying a private label can be an advantage to the store if they can create a following," observes Lord. "Because that name can only be bought at that particular location, which will lead to repeat purchasing. The disadvantage to this is that, again, you have to create the following. You have you really sell your label."
If a retailer can put in the work to build that following, it can be very profitable. "Once the customers buy private label pet products and like them, they will continue to come back and buy more," she asserts. "They may even expand what they purchase to more products with the same label."
It's not all roses, however: Selling private label products to some demographics may be an uphill battle, warns Lord. "Sometimes it can be tough selling private-labeled product, due to consumers' lack of knowledge of the brand," she admits. "Some consumers may see private labeling as a generic or discounted item. Customers seem to want trusted product, even if they have to pay more."
Space Odyssey
As far as in-store positioning goes, private label or not, pet products don't have to stay in the pet aisle. Space to sales is key in every category. Pet food must be displayed in those stores that index high for pet food. As Nicky Walsh, director of business development at Stamford, Conn.-based Daymon for Tops Markets LLC, in Williamsville, N.Y., notes, "Customers need to see it, because they do not always go down the pet aisle." Advertising and social media campaigns rarely feature store brands. Shelf merchandising can really make or break a private label brand.
This is especially true for new products, says Jennifer Lord, group manager of five Paw Mart locations for South Bend, Ind.-based Martin's Super Markets. "New products sometimes start out slow," she notes. "You must do specific callouts to target a specific clientele. Then you must continue to educate your consumer to help the product grow."
But she also cautions not to mistake bigger for better. Adding more shelf space isn't required for making an impression. "You don't particularly need lots of shelf space for successful promotion," counsels Lord. "You just need to detail it correctly. It needs to have the proper signage and in the right location. A simple and clean look is the best. Try to not make your display look too busy. Proper signage will sell your product."