Grocers Have Big Profit Opportunities in Small Dogs
Get great content like this right in your inbox.
Subscribe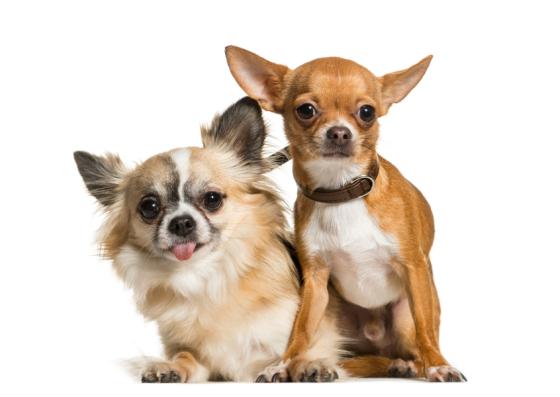 Maryssa Garcia has been breeding Chihuahuas for more than a decade. When asked about the smallest full-grown adult she's ever bred, she answers without hesitation.
"It's the kind of thing you never forget," she says. "People are always asking me about the tiniest dog possible. Small is very big right now." 
According to a survey by the Stamford, Conn.-based American Pet Products Association, families across the United States house a total of 89.7 million pet dogs. While the most popular dogs in the country are Golden Retrievers and German Shepherds, small breeds like Chihuahuas and Yorkshire terriers have been seeing increases in numbers over the past decade or so.
Small dogs have their own unique needs.
"People love to spoil a dog, but they really love to spoil a small dog. I think it has something to do with size," muses Garcia. "They kind of look like puppies forever, so it's easy to want to baby them. That cuteness makes you want to go the extra mile for them."
Aside from the cuteness factor, small dog breeds have different physical and nutritional needs from other breeds. This opens the door for a host of product categories that solve those size-specific problems. These products can be good for the bottom line of the retailer that carries them, as long as the merchandising efforts are consistent with what consumers with small dogs are looking for.
Key Takeaway
Small dog breeds have increased in numbers over the past decade or so.
Rise of the Small Dog
If you think about it, the rise of the small dog has been a long time coming.
"Around seven, eight years ago, small dogs overtook large and medium-sized breeds, and now make up over 50 percent of pet ownership, with no signs of stopping," notes Jake Trainor, director of marketing for Secaucus, N.J.-based Freshpet, the first company in the United States to offer fresh all-natural refrigerated pet food. He adds that small-dog breeds have unique benefits for today's dog owners. 
"Small dogs certainly don't eat the same amount of food daily compared with medium and large breeds, so consumers are opting for smaller, more affordable mouths to feed," observes Trainor.  "We also see pet parents moving into urban areas or downsizing from larger homes, so space is certainly a factor, as is older pet owners choosing pets that are easier to care for and handle."
As if the practicality of caring for a smaller dog wasn't enough, there's also the increased humanization of pets in general which, according to Trainor, "includes a gravitation to higher-quality food made with natural ingredients, and products moving closer to real food."
He continues: "Boomers and Millennials are important cohorts. In the case of Millennials, [they] see their pet as their first 'child,' [while] Boomers, with their kids leaving home, are now disproportionately spending more money on their pets."
These factors have converged to give rise to the small-dog trend.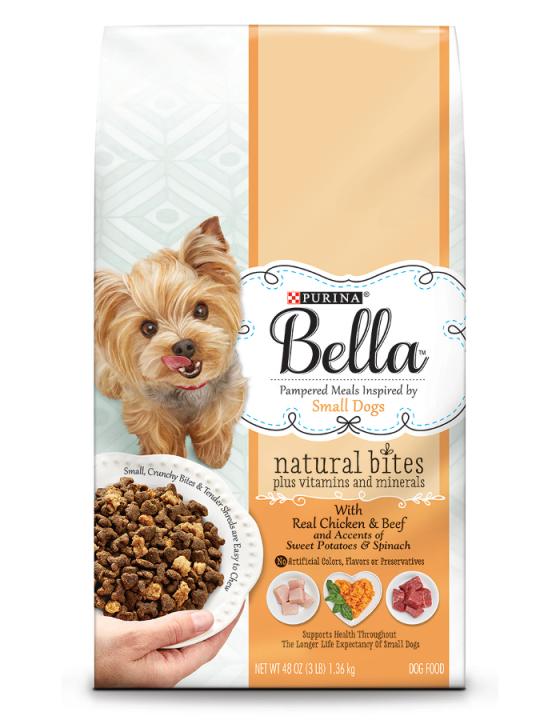 Specialized Needs, Specialized Products
This trend is one that grocers can't ignore or deny. "Consumers shopping for pet food are looking for more specific solutions and products formulated or positioned as great for small breeds," points out Trainor. "I think where grocers/retailers can have challenges is if they get too breed-specific and bring in niche products that don't appeal to a broad enough consumer base. 
"Freshpet has a strong tradition of launching very successful innovation across a variety of product forms that have appealed to the masses and dogs of all sizes/breeds, but some of our recent innovation on small dogs/breeds has been very targeted," he adds. "With the rise of small dog ownership, we felt like we needed to create something very specific for those pet parents looking for specific ingredients and benefits that are great for small dogs."
The right balance between specificity and broad appeal is what drives companies like Freshpet to create innovative products. Ten years ago, when the natural and fresh pet food company launched, the dog food industry hadn't changed much in 70-plus years. This year has seen the launch of Freshpet Select Small Dog Tender Chicken Recipe with carrots and cranberries. The new product specifically targets smaller dogs/breeds. Made with fresh, locally sourced chicken, it comes in bite-sized morsels that are just the right size for small dogs. 
When it comes to food products for small breeds, brands like Purina use scientific research to develop targeted products.
"We are driven by science, with over 500 scientists, nutritionists and veterinarians on staff every day," explains Joe Toscano, VP and director of trade and industry relations at the St. Louis-based Nestlé Purina PetCare Co. "It is that science that helps us identify and develop breakthrough new items year after year." 
Key Takeaway
These breeds have physical and nutritional needs distinct from those of larger breeds.
Purina's small-breed offerings include Purina One Small Bites and Purina Bella. Purina One Small Bites Beef & Rice Formula for Dogs features real beef as the first ingredient, blended with other high-quality protein sources to support strong muscles, including a healthy heart. The new formulas are made with smaller kibble and meaty morsels — perfect for smaller mouths. Purina Bella, meanwhile, is a full line of pampered meals inspired by small dogs. 
"Our new products are innovative and typically lead or are on trend with current consumer desires in a way that is best for your pet," says Toscano. "For us at Purina, it's all about meeting the consumer's needs whenever and wherever they choose to shop."
Merchandising for Profitable Results
"Merchandising is the art of making it easier for consumers to navigate the store and find what they need," says Mike Franco, a professional merchandiser who has worked with grocery brands big and small, "but the store uses merchandising to maximize its shelf space into the best profit ratio."
Don't make the mistake of assuming that small-dog owners will only be looking for one type of food. Consumers could be looking for wet food in individual servings, or dry food in bags. If there's more than one dog in the home, bulk packaging might be attractive. Grocery locations that carry a variety of products can meet the varying needs of their consumers with little dogs.
Key Takeaway
Supermarkets can meet the varying needs of consumers with small dogs; for instance, they can make it easy to shop the aisles by grouping parent brands together and organizing product by wet versus dry foods.
It might be tempting to create a small-dog section, but Franco warns that most grocery stores don't have that kind of real estate.
"Specialty stores have a better change with that setup," he notes. "When you've got 9,000 square feet just for pet products, you can afford to separate the small dogs into their own sections, but if you're working with just an aisle, or maybe two, you have to prioritize your space." 
Instead, focus on making it easy to shop the aisles for the best merchandising effect. Go for brand recognition by grouping parent brands together, but also organize by wet versus dry. In most cases, it's a good strategy to highlight the wet food over the dry food, because consumers spend more on the wet-food SKUs, which is often easier for dogs with smaller mouths to eat. 
"Education can bridge the gap between what a consumer thought they wanted when they walked in the door to what they ultimately put in their cart," reminds Franco. Many consumers use the signage and print collateral that stores provide to make those final purchase decisions. These pieces are a good investment in a store's efforts to move consumers through the path to purchase. 
According to Garcia, a breeder with more than 10 years' experience with small dogs and the people who love them, it all comes down to that personal experience.
"They're such special little creatures, you know?" she says. "If I walk into a store and it seems like they get that, they've made a sale."