Northgate González Market Kicks Off 360-Degree Marketing Campaign
Get great content like this right in your inbox.
Subscribe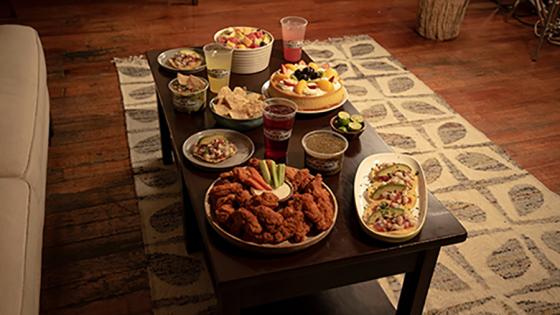 Northgate González Market has kicked off a new multimedia campaign. Launched during the Latin Billboard Awards show telecast, the effort features the Hispanic grocery chain's authentic food, ingredients and fresh offerings, tied into the themes of sports, music and TV binge watching.
"We recognize that our customers are not all the same, each customer has a different shopping mission, and each customer has their own passion points and stories, we recognize that there is a story behind every visit to our stores," noted Caro D'Antuono, VP of marketing for Anaheim, Calif.-based Northgate Market.
The TV spots in the "What a Feeling" campaign include the song of the same title from the 1983 "What a Feeling," a song from the 1983 movie "Flashdance," with new lyrics to reflect the emotions felt by the various characters in the commercials, which are in English and Spanish.  
Both versions of the humorous TV commercial takes place at a Northgate Market guacamole station, where the avocado dip is made fresh to order, and cuts to teenagers dancing at a concert while enjoying chips and guacamole. The ad then cuts to the kitchen of a house, from which a man comes out with a tray of food including chips and salsa, and pan dulce. He and his wife then settle in for a binge-watching session in front of the TV. The commercial next segues to a family cookout. Throughout, the song plays in the background with its new lyrics.
Besides television, the campaign creative, developed by Santa Monica, Calif.-based multicultural and integrated agency Circus, consists of such components as digital video ads, social media and radio.
Family-owned independent grocer Northgate González Market has 40 stores in California's Orange, Los Angeles and San Diego counties.