06/19/2018
Nearby Supermarkets Regained Lost Sales 2 Months After Lidl Store Openings: Study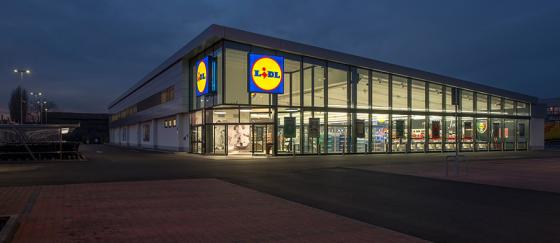 German deep discounter Lidl's entry into the United States was less disruptive to rival supermarkets than expected, according to a new study from St. Petersburg, Fla.-based business intelligence and personalized digital media firm Catalina, which examined shopper behavior at 83 existing supermarkets within a 3-mile radius of 30 Lidl stores that opened last year.
Tracking shopper behavior across various grocery departments and demographic groups during the first 16 weeks of a Lidl store opening, the study, "Defending Supermarket Share When Lidl Comes to Town," found that nearby existing supermarkets lost nearly 7 percent of overall sales during the first month after a Lidl store opened, but the effect on those stores declined quickly, falling to under 2 percent of store sales by the fourth month.
The study also revealed that name-brand products offer a significant competitive advantage for existing grocers, in contrast to Lidl's heavy reliance on private label. The percentage of sales declines among name brands was about 3.4 times less than for rival grocers' private label products, according to Catalina. The firm singled out three departments — produce, beer and wine — as accounting for the majority of the total sales decline, while center store was far less affected.
On a demographic basis, Hispanic and African-American shoppers, along with larger households, were much more likely than the average shopper to shift their spending to Lidl. Catalina found no meaningful variance among income groups.
"This study demonstrates the importance of shopper analytics in helping retailers keep pace with new competitive threats and changing shopper behavior," said Tom Corley, chief global retail officer and president of U.S. retail at Catalina. "Retailers need to pay close attention to how new competitors are impacting their shoppers and respond with the right pricing and promotions strategies to protect and grow share."
Added Corley: "It is also clear that well-recognized brands can provide a strong competitive advantage against new retail models, including Lidl, that emphasize private labels over name brands. Retailers should work with their manufacturing partners to fully leverage that advantage."  
Meanwhile, a recent survey by global consulting firm Oliver Wyman found that U.S. Millennials are particularly attracted to Lidl's hard-discount format, which the surveyors believe is a shopping concept with staying power, adding that established grocers will need to evolve so they can compete more effectively.