Natural Grocers Adopts Platform to Improve Labor Management
Get great content like this right in your inbox.
Subscribe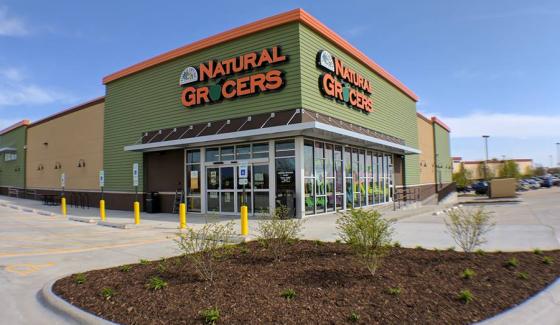 Natural Grocers is working to improve productivity, forecasting and labor management through a new cloud-based platform originally intended for the foodservice industry.
The natural and organic grocer is partnering with Austin, Texas-based HotSchedules, provider of what it claims to be the first cloud-based intelligent operating platform for restaurants, to empower employees across all 147 stores with the new tools. It is intended to make better staffing and management decisions that are influenced by critical sales trends and forecasting data while also giving more than 3,000 employees the ability to schedule via mobile.
"Ever since our first store opened in 1955, one of our five founding principles at Natural Grocers has been our commitment to our employees," said Heather Isely, EVP at Natural Grocers. "Part of that commitment is giving our in-store managers and regional leadership world-class tools to help them succeed."
Natural Grocers' store manager will use the new solution to help meet performance and financial goals while saving time on developing schedules, managing shift swapping and handling other administrative tasks. Employees now can get their schedules anywhere, anytime, and easily message other team members, saving them the trip or call to a store previously required for gathering schedule information.
"The Natural Grocers team understands how important it is to give managers tools to effectively forecast demand, optimize labor and help maintain compliance, while also making it easier for hourly employees to schedule shifts around personal obligations," said David Cantu, co-founder and chief customer officer at HotSchedules. "Natural Grocers is a perfect example of a brand balancing those two critical initiatives with intelligent and innovative mobile tools."
Food retailers are increasingly using technology to better empower its employees to take control of everything from mobile checkout to their own financial responsibilities. Some new solutions launched in the last year include:
Check Out with Me, a new mobile checkout service from Walmart that gives Garden Center associates devices to check out shoppers where they are, eliminating the need for them to go through traditional checkout queues in the main store.

A mobile app featuring a suite of services that help Walmart associates plan ahead for bills and savings goals while also allowing access to wages ahead of paychecks for unexpected expenses.

Software that provides regular and consistent training to Northgate Gonzalez Markets employees on any device, anytime, anywhere. It uses information with an "underlying brain science component" that is "wrapped in gamification" to help the proactive users understand and retain information.
Natural Grocers also has further empowered its employees with their own lives by increasing minimum pay to $11 an hour at all stores for both part- and full-time employees.
Based in Lakewood, Colo., Natural Grocers operates 147 stores in 19 states, and employs more than 3,000 associates.