Merchandising Refrigerated and Frozen Foods Together
Get great content like this right in your inbox.
Subscribe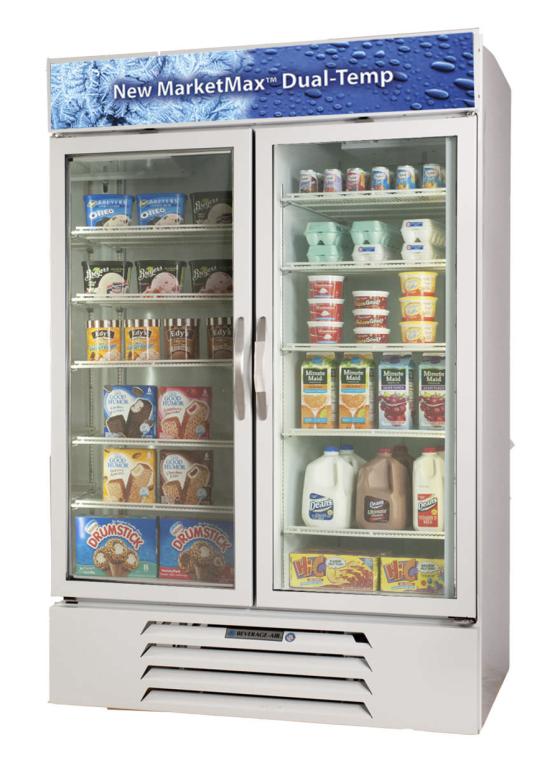 Positioning frozen and refrigerated foods in portable coolers in center store, or placing nonperishable items near chilled products, has become common, but merchandising refrigerated and frozen foods requiring different temperatures in a single display can present a challenge.
"In place of a 4-foot upright cooler on an end cap, replace it with two 2-foot coolers, one for frozen items and one for complementary refrigerated items," suggests Cindy Sorensen, founder and CEO of The Grocery Group, in Minneapolis, who also points to dual-temperature coolers that can allow for side-by-side positioning of frozen and refrigerated items.
Once the equipment issue has been overcome, grocers shouldn't hesitate to cross-merchandise these products, advises Sorensen. "Refrigerated and frozen items can complement, not compete with, one another in a display," she asserts. "For example, a cooler of milk can be displayed next to the end cap upright cooler display of frozen dinners or pizzas. Frozen vegetables can be enhanced with the addition of grated cheese just before serving. Perhaps a roll-around bunker cooler could be used for this purpose next to a bunker of frozen veggies. Provide signage with recipe suggestions, or maybe even a sampling event to inspire consumers with these ideas. These are just a couple of examples which help grow sales and profit with an impulse sale."
That willingness to feature perishable products together should extend to in-store demonstrations as well. "Pizza sampling is still a great idea – but how about combining it with a demo of flavored milk?" suggests Sorensen. "Deli and bakery could be included, too, by adding a salad from the deli and an awesome chocolate mousse."