10/25/2018
Meijer Adds Click-and-Collect to Ecommerce Platform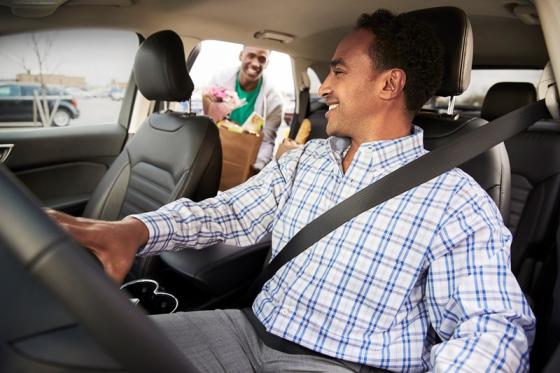 In time for the holidays, Midwestern mass-merchandiser Meijer has added a click-and-collect option to its ecommerce program, which currently delivers products from most stores across its six-state footprint.
Building on the home delivery program it expanded systemwide in March 2017, the Grand Rapids, Mich.-based retailer now lets patrons purchase products online and pick up at any of its physical locations. Like delivery orders, click-and-collect orders are fulfilled by Shipt, the Birmingham, Ala.-based grocery technology company that now operates as a division of Target.
"Customers are always looking for ways to manage busy schedules and maximize their time, so we believe offering pick up enhances our Meijer Home Delivery program, especially around the holiday shopping season," said Keith Rothstein, group VP of merchandise services. "Being able to choose between store-to-door delivery and pick up is another personalized option that ultimately makes it easier than ever to shop at our stores."
All 227 Meijer stores offering delivery now provide the pickup option, available between 8 a.m. and 8 p.m. daily. Customers can choose from more than 80,000 items – from groceries to general merchandise, including fresh products.
In addition to ordering, customers can keep track of their total basket, note any preferences, choose between delivery or pickup, and select a window (for delivery) via ShopMeijer.com. They will receive a text message from their personal shopper when an order begins and will be contacted when the order is ready for delivery or pickup.
The service costs $99 a year, offering unlimited free deliveries on orders greater than $35 – or $7 per delivery if the order is less than $35. Customers can also earn mPerks Rewards on qualifying purchases and redeem at any Meijer location.
Meijer isn't alone among online grocers launching or expanding click-and-collect service in time for the holiday season. This week, Whole Foods Market and Target both said they're continuing their ramp up of delivery and click-and-collect services for groceries and other goods in time for the holiday season.
Meijer operates more than 240 supercenters and grocery stores throughout Michigan, Ohio, Indiana, Illinois, Kentucky and Wisconsin. It is No. 12 on Progressive Grocer's Super 50 list of the top grocers in the United States.