08/07/2018
Kroger Mulling Sale of Turkey Hill CPG Business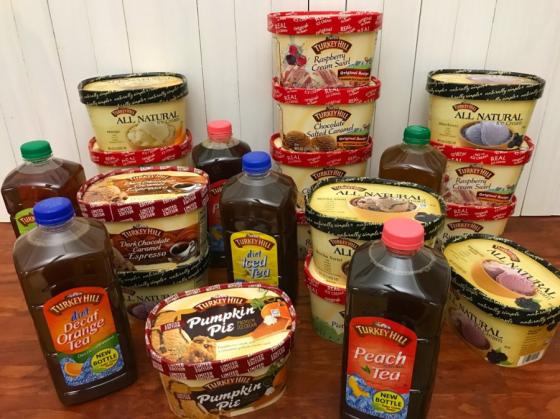 The Kroger Co. is considering divesting, among other strategic alternatives, its Turkey Hill CPG food business within its Kroger Manufacturing division.
"It is a strong, nationally known brand," said Erin Sharp, group VP of Kroger Manufacturing. "Turkey Hill's successful and recognizable ice cream and beverage products have the potential for greater growth outside of our company. We want to ensure Turkey Hill has every opportunity to meet its full potential."
The brand employs nearly 800 full-time, part-time and seasonal associates, who are involved with producing a full line of iced teas, milk, fruit drinks, ice cream and frozen dairy treats. Its manufacturing and distribution center is located in Conestoga, Pa.
Kroger currently owns and relies on 38 food manufacturing plants, including 19 dairies, to produce private-label products for Kroger's various banners and the Turkey Hill brand, which is sold nationwide.
"I'd like to thank our skilled and dedicated associates for building a successful brand our customers love," Sharp said. "We believe it is in the best interest of our associates, the Turkey Hill business, and our shareholders to explore this course of action."
Beginnings and Endings
Since its launch last fall, Cincinnati-based grocer's Restock Kroger strategy, aimed to modernize operations and make the shopping experience more customer-centric, has involved various openings, partnerships and acquisitions. Among them are:
Earlier this year, Kroger also was reportedly in talks related to grocery technology with the world's largest retailer and one of its largest Internet companies, Alibaba Group Holding Ltd., seeking insights on how to "speed up the integration of online and offline sales," the Chinese government said in a press release.
This is the second time Kroger has considered divesting a major unit since announcing Restock. Following evaluating options at that time, in April, the company completed the sale of its convenience-store business unit to U.K. gasoline and convenience retailer EG Group for $2.15 billion. The deal included 762 convenience stores (66 franchised) across 18 states under the Turkey Hill, Loaf 'N Jug, Kwik Shop, Tom Thumb and Quik Stop banners.
For the Turkey Hill brand, Kroger has hired Goldman Sachs & Co. LLC to identify, review and evaluate strategic options.
The Kroger Co. operates 2,800 retail food stores in 35 states under a variety of banner names. It is No. 2 on Progressive Grocer's 2018 Super 50 list of the top grocers in the United States.