09/25/2018
Kroger Lets Shoppers Build Their Own Quick Meals at the Freezer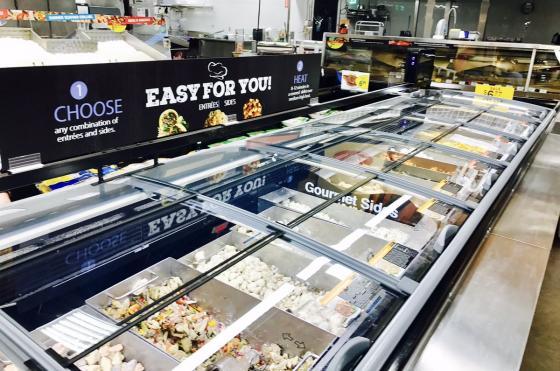 Kroger is expanding its brand of customizable steam-in-bag seafood meals more broadly to allow shoppers to build their own easy-to-prepare meals at self-service freezer cases, which are being piloted in stores in the Richmond, Va., area, the Richmond Times-Dispatch said.
Housed near the meat and seafood counters, the cases allow shoppers to build their own meal and sides using scoops to retrieve frozen items from the bar and package them in disposable containers provided, the news outlet said. Meals cost $7.99 per pound and cook in a skillet in 10 to 12 minutes.
According to the Times-Dispatch, Kroger's store in Short Pump, a suburb of Richmond, offers such dishes as parmella mac and cheese, prime rib strips with mushrooms and gravy, and chicken and sausage gumbo, among others. A total of eight Kroger and Kroger Marketplace stores currently offer the customizable offerings, with more in the area to get the cases.
The Kroger Co. operates a seamless digital shopping experience and 2,800 retail food stores under a variety of banner names nationwide. The company is No. 2 on Progressive Grocer's 2018 Super 50 list of the top grocers in the United States.