How to Meet Millennials' Growing Snacking Needs
Get great content like this right in your inbox.
Subscribe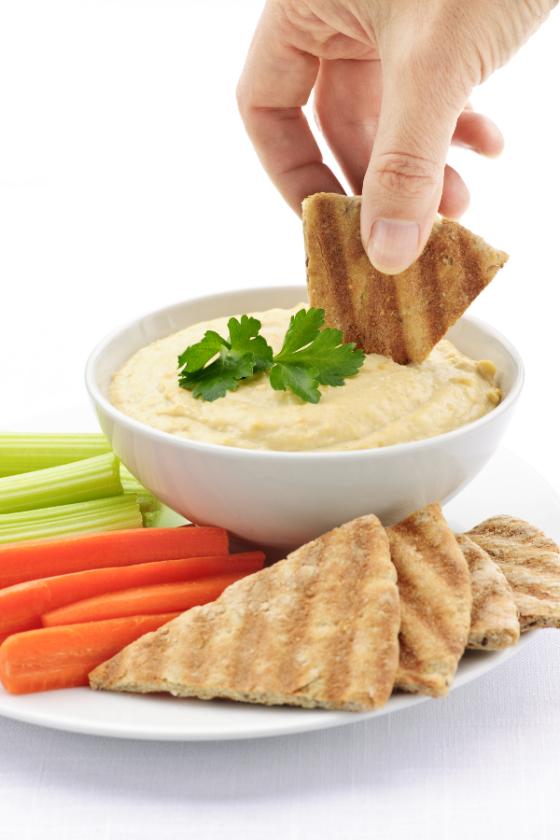 Consumer eating trends have shifted away from three set meal times and toward snacking throughout the day, with 94 percent of Americans snacking at least once a day and Millennials, as a generation, choosing to snack as often as four or more times a day. Overall, snacking accounts for half of all eating occasions. With increased frequency of snacking comes growing demand for snacks that couple substantial nutritional value with convenience and a variety of appealing textures and powerhouse flavors that satisfy.
Some things haven't changed. Taste is still No. 1 when it comes to choosing a snack. But Millennial consumers are also looking for a short list of trusted, real, whole or "clean" ingredients that satisfy hunger and provide idealized quality, which extends to exotic or premium halos and specific attributes regarding how the food was sourced and produced. In particular, they're thinking about how their purchase may impact personal factors, societal concerns such as the local community or economy, worker and animal welfare, and global sustainability of the environment and the planet.
From a personal standpoint, individuals may look to snacks to satisfy a variety of needs, including desire for a particular nutritional attribute, flavor or texture; as a source of energy and appetite satisfaction; for replenishment and recovery after physical activity; as a de-stressor or for emotional comfort, or as a way to relax or indulge. Snack selection may look completely different for a person snacking alone compared with when snacking with children or others.
The Kids Are All Right
Not surprisingly, children are the biggest influencers when it comes to purchasing snacks, according to Mintel's 2017 consumer trends research. A majority (69 percent) of Millennial moms say that their kids understand that some snacks are healthier than others. Data also suggest that parents are willing to pay an average of $1.53 more for a better-for-you snack if they know that their child will eat it. This presents an opportunity for retailers to conduct better-for-you snack-sampling events specifically geared toward customers and their kids.
Right-sizing portions to appropriate snack sizes is a key part of positioning convenience or on-the-go snack options.
In general, trial of new snacks is highly influenced by recommendations, ratings and reviews. Research shows that 37 percent of Millennials have tried a snack because of a social media post made by someone else. Retail dietitians, as trusted influencers, can regularly introduce shoppers to specific snack items, trends and recipes using social platforms and other media.
Shoppers are looking beyond the packaged snack aisle to functional snack foods found among fresh produce, prepared foods, the dairy case, bars and nutritionals, and center store's canned poultry and fish. Popular attributes sought include protein, probiotics, natural fiber and omega-3s.
What Makes a Snack?
The type of food that constitutes a snack is up for debate. For instance, many consumers believe that a smaller portion of a food normally eaten at mealtime counts as a snack. Right-sizing portions to appropriate snack sizes is a key part of positioning convenience or on-the-go snack options. For example, prepared food departments can offer slider-size sandwiches or "snackwiches" featuring a minimum of 20 grams of protein, and snack boxes featuring a hard-boiled egg pop paired with dried fruit, nuts and seeds.
Healthy snack foods on the rise include fermented foods such as kefir and yogurt (cups and drinkable); snacking vegetables like crunchy, ready-to-eat mini cucumbers; dips, spreads and hummus made with avocado, beets, lentils, beans, chickpeas and other legumes; nuts and seeds such as walnuts, pistachios and almonds with and without bold seasonings like wasabi or sriracha; chia seed drinks and pudding; snacks made with ancient grains like quinoa, millet, amaranth, teff and sorghum; crunchy roasted legumes, including soybeans and chickpea; and crisped and seasoned root and leafy vegetables such as beets, sweet potatoes and kale. All in all, snack foods are moving toward simple, whole-food ingredients that offer innovative flavor and function while delivering all the craveable indulgence of traditional snack foods.