Grocers Engage Consumers With Gourmet Items for Special Occasions
Get great content like this right in your inbox.
Subscribe
Key Takeaways
Retailers can attract shoppers looking for celebratory items by providing and promoting gourmet offerings across the store.
New specialty food launches remain strong, with several companies having recently introduced items appropriate for special occasions.
Another way to boost sales tied to special occasions is to merchandise gourmet items as gifts, including ready-made and custom gift baskets.
Every day is a holiday on some level. The big ones come in a regular rotation — it was just the Fourth of July, and soon it'll be Halloween, followed by Thanksgiving, Christmas and other winter holidays — but consumers mark special occasions on any given day, from birthdays to promotions to farewell parties, to name just a few.
Putting the "special" in special occasions generally means elevating the foods and beverages served at such gatherings. Retailers can attract shoppers looking for those items by providing and promoting gourmet offerings, including both packaged products and store-made or private label choices.
Opportunities are significant in this space. According to the recent "State of the Specialty Food Industry" report, from the New York-based Specialty Food Association (SFA), 36 percent of consumers say that they purchase specialty foods for a special occasion like a dinner party, birthday or holiday. 
The profile of these gourmet shoppers underscores the potential of this part of a grocer's business.
"Those numbers are true of both male and female consumers," notes Denise Purcell, head of content for the SFA. "Baby Boomers and Gen Xers are the most likely consumers, age-wise, to buy these products for special occasions. Millennials and Gen Zs aren't too far behind, but it seems to be a habit that increases with age and likely income to entertain."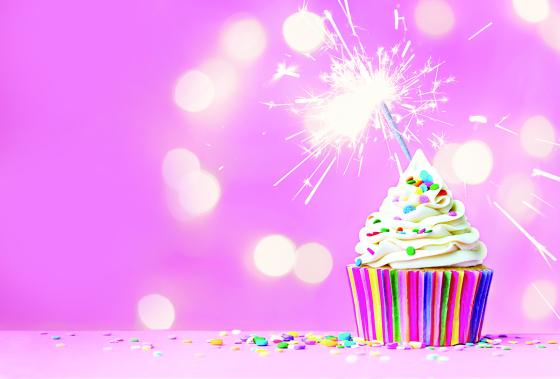 Many parts of the store can be a draw for occasion-minded, gourmet-seeking shoppers, meaning that basket lift can occur in several spots. In the perimeter, for instance, the in-store bakery, deli, prepared food area and produce section offer a variety of products for parties or gatherings of different scales and sizes. Meanwhile, in center store, specialty foods can be merchandised for everyday consumption or for days that mean something more to a shopper. 
Baked-In Success
The in-store bakery is one intuitive destination for consumers looking for foods for special events.
"One of the primary reasons people visit the bakery is because they are celebrating something like a birthday or graduation," affirms Eric Richard, education coordinator for the Madison, Wis.-based International Dairy Deli Bakery Association (IDDBA). "It certainly fulfills that need, but bakery is also in a great position to reach out to individuals who may not be buying for big celebrations, but just to celebrate with themselves or even on an individual basis."
To leverage that interest and to position the grocer as a provider of solutions for special occasions, bakeries and other departments can up their gourmet game to set themselves apart and to stay on par with specialty retailers like independent bakeries, liquor stores, confection shops, or restaurants with catering businesses.
"Grocers are seeing what's happening in the market and being creative," notes Richard. "In bakery, you find more than just bagels and doughnuts and birthday cakes — there are some pretty creative celebratory offerings. That's what you do to stay competitive."
Specialty Food Industry Sales Reach New High, Nearing $150B
According to Richard, one way to think outside the cake box, so to speak, is to offer smaller portions for smaller-scale celebrations.
"If you look at the changing demographics of our country, you see that shoppers aren't primarily shopping for a large family, and there are more single and two-person households today," he observes. "An in-store bakery can take advantage of people shopping for themselves or with or for another person, with products tailored specifically for them, such as a smaller-sized pie or cake or individual slices. It's 'Let's celebrate you!'"
This mindset extends to prepared foods, hot food bars and service deli counters, which can provide customized or smaller-scale portions of such gourmet offerings as fancy sides and salads. Meat departments, which are already in high promotional gear for summer grilling, can tout their solutions to shoppers seeking foods for their gathering or celebration that doesn't fall on the Fourth of July or Labor Day. 
Carrying specialty foods and beverages is another signal to shoppers that a store provides items for both "regular" eating occasions and occasions that mean something more.
Examples include specialty cheeses, deli meats, crackers, dips, desserts, and adult beverages, including champagne, spirits, wine and beer. 
"If someone is able to get other essential items for their occasion at the same time without having to go a quarter-mile down the road to another store, you will boost sales and make a good experience for those consumers." —Eric Richard, IDDBA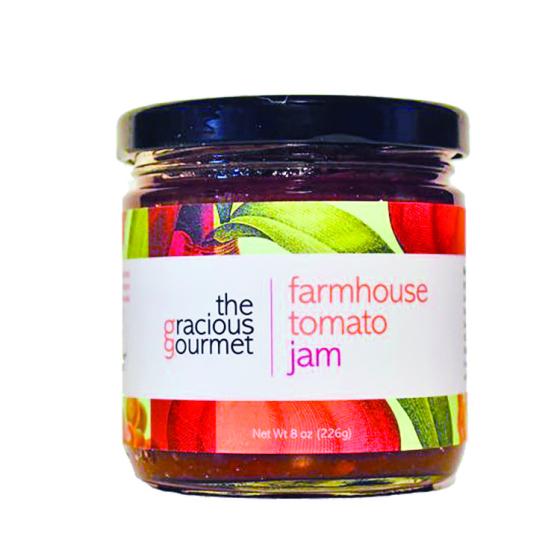 What's in Store?
New specialty food launches remain strong, according to the SFA's research, and several companies have recently introduced items that fit with special occasions. For example, Gracious Gourmet, of Bridgewater, Conn., recently rolled out All Seasons Fruit Spread, Farmhouse Tomato Jam and Roasted Red Pepper Artichoke Tapenade.
Another example is a new line of fruit-based hummus, in Strawberry, Mango, Blueberry and Cherry flavors, from Lantana Foods, based in Austin, Texas. In the adult beverage category, the newly unveiled Smirnoff Zero Sugar Infusions appeals to hosts and guests looking for flavor and less sugar, in Cucumber & Lime, Watermelon & Mint, and Strawberry & Rose varieties.
Meanwhile, as certain better-for-you or weight-management eating plans have taken off, some shoppers are looking for gourmet items for special occasions that may fit into those diets, based on their guest list. Research from Chicago-based market researcher Mintel shows that there has been an increase in specialty vegan products, for example. 
Richard agrees that stores should be aware that special occasions usually involve indulgent items, but the umbrella is big enough for healthier options.
"You can buy more products for healthy consumers, like ancient grains or natural products, but the vast majority of people are looking for a treat," he points out. 
The Spirit of Giving
Another avenue for enhanced sales tied to special occasions is to merchandise gourmet items as gifts. The "State of the Specialty Food Industry" research shows that 16 percent of those surveyed buy gourmet items as gifts, and that such gift-giving is popular among demographics coveted by grocers.
"Gen Zs rank high for this, second only to Gen Xers," remarks Purcell. "Gen Z likes to talk about and enjoy food with family and friends, so it seems they like to share interesting products for gift giving."
To that end, while many stores offer gift baskets for major gift-giving holidays, a grocer can offer gourmet food baskets that can be made on demand for other occasions like birthdays, or as a housewarming gift.
When stocking and merchandising for special occasions, grocers can complement foods and beverages with items that go well with those types of events, like decorative napkins, flowers or even a small rack of greeting cards.
"It makes sense to have some nonfood products in the department," advises Richard. "If nothing else, you are offering a convenience to shoppers. If someone is able to get other essential items for their occasion at the same time without having to go a quarter-mile down the road to another store, you will boost sales and make a good experience for those consumers." 
In addition to traditional merchandising techniques, including displays, cross-merchandising, and the use of social and traditional media, there are ways for grocers to let shoppers know that their stores are destinations for gourmet items for special occasions. One example: A store could bring in a chef/caterer or professional party planner for a special event.